We get it! It is summer and you might be just a little bit busy. I know I am spending much more time soaking up the sun than I am hiding in the house and catching up on emails. If you missed a newsletter this week or just want to know what everyone else was loving this week, we've got the scoop. These are the free sewing patterns you loved this week. You clicked on them again and again, commented on them, and even told us you made them! Everyone was especially giddy to read about free sewing patterns like our dollar store crafts, t-shirt projects for hoarders, and quick quilts you can make this summer! Looking to make a free sewing pattern that is as hot as that summer sun we're loving? Then pick one of these 10 Free Sewing Patterns You Loved This Week! They're a guaranteed hit!
10 Free Sewing Patterns You Loved This Week
Dollar Store Crafts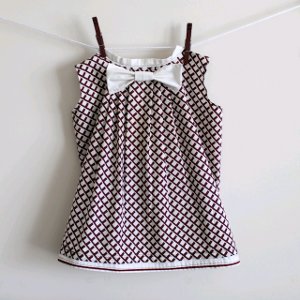 Everyone was loving our dollar store craft ideas and who wouldn't? A free sewing pattern that only costs a dollar to make? Yes, please!
1. Pleated Bow Pillowcase Dress
2. Dollar Store Christmas Stocking with a New Do
3. DIY Tank Top
T-Shirt Crafts
We all have t-shirts tucked away in our drawers, closets, attics, and pretty much everywhere in the house. Give those old pieces a brand new look with one of these awesome t-shirt refashions. You're going to love them!
1. Color Whirl T-Shirt
2. 3 Ways to Refashion a T-Shirt
3. Flattering T-Shirt Refashion
Quick Quilts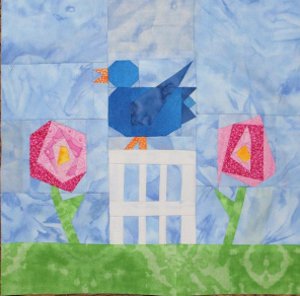 Quilting is definitely an indoor sewing experience and that's why some quilters prefer to go for the quick quilting experience during the summer months. If you want to quilt, but don't have hours upon hours, these fast quilts will do the trick!
1. Fuss Free Rag Quilt
2. Purple Illusions Quilt
3. Summer Song Watercolor Flower Wreath Quilt
4. Blue Bird of Happiness Block
Don't forget to check back next week to see what free sewing patterns our readers are all about! If you are loving or looking for something in particular, please let us know. We're always looking for new ideas! Not signed up for our weekly newsletters? Head over here to sign up for Sewing it Up (AllFreeSewing) and here to check our Piecing it Together (FaveQuilts).
What did you make this week?
Latest posts by AllFreeSewing
(see all)