Wow, we're already halfway through the summer. Still want to quilt? Of course you do! At Seams and Scissors, we're all about finding every opportunity to create a quilt, and we believe we struck gold with these 11 Bed Quilts for the Close of the Summer. Sew a bed quilt that recalls that golden sun dancing off the morning dew; one that reminds you of peach picking and watching the sailboats drift across the horizon. No doubt about it, these bed quilt tutorials from FaveQuilts will have you inspired to create a design for your room that embraces summer romance.
Bed Quilts for the End of Summer!
A basic rag quilt tutorial, this quilting project speaks of summer to us because of its playful essence. Remember when your only responsibility was to run outdoors barefoot and return home contentedly exhausted? Cheerfully remember days gone by with the help of this project.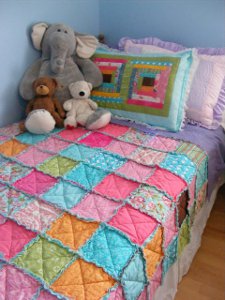 Certainly one for the books (or your bed), one can't help but be reminded of spending the day at Grandma's and admiring her breathtaking garden. Restore that sense of peace to your home by quilting this twin bedspread that has an unparalleled design.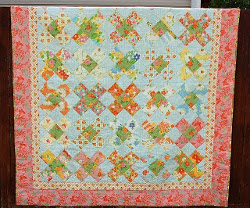 Those nights when you faced the vast ocean of stars up ahead won't be forgotten, especially if you quilt a bed quilt with details like this one. Designed for a queen, it will only take a week or two for you to draft this delightful design by the time the autumnal equinox rolls around.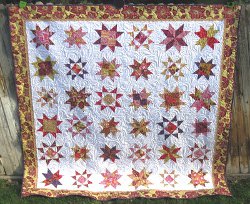 Avast! What wonderful afternoons passed by the seaside this summer. Create a bed quilt that commemorates those joyful afternoons by quilting the Scrappy Ocean Waves quilt. This quilt tutorial is designed for a king bed or larger, making it match its subject not only in beauty but also in size.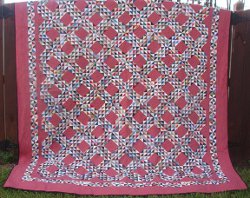 Give me a taste that surpasses a fresh peach in season, and I'll give you all of the fabric I own. OK, maybe not (I've lost bets before), but this graphic quilt is a true celebration of that fine fruit we've come to identify with the close of the season. Keep the flavor alive all year round by creating this lovely king-sized quilt.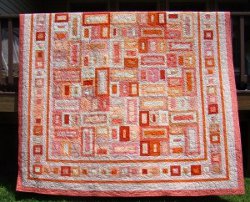 Reflecting summer's primary mascot, the sun, this full or double-sized bed quilt gains its namesake for the bright pigments that make up its body. Learn how to quilt a piece that will dazzle you with its energy, inherent in the colors and layout.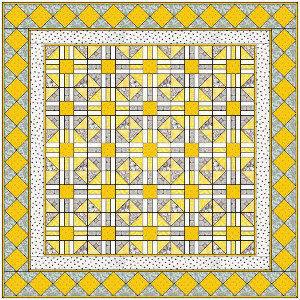 That gorgeous sun hitting the water is nothing short of miraculous. Celebrate the seasonal phenomenon by learning to quilt this project, made with a double bed in mind.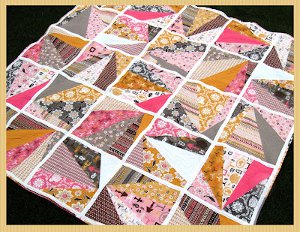 "Charming" comes to mind when thinking about this full quilt. With chevron accents arranged to deliver an ombre effect, you won't need to be married to make this one. Once you do, though, you'll definitely live happily ever after.
The tastes of the season are all citrus, and this quilt tutorial acknowledges that with its oranges, pinks, and yellows. Make this your next quilting project!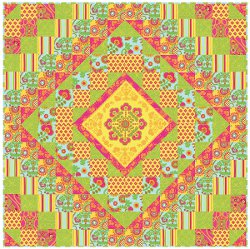 Get involved with something completely seasonal by quilting this lovely bed quilt inspired by the famous story.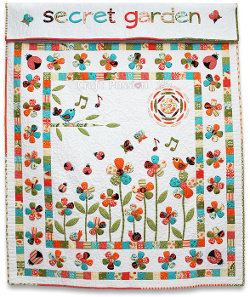 Tell us, how many quilts have you made this summer? Let us know below in the comments!
Latest posts by Seams and Scissors
(see all)