Herringbone quilt patterns are unequivocally one of the most iconic quilt patterns around, and it's no wonder why. With a sleek, arrow-like point and eye-catching pattern variations, this geometric design can be a decorative godsend for any living space. The straight lines and diagonals resemble the bones of the herring, which might explain the wide prevalence of the pattern.
Few other quilt patterns boast as impressive of a history as the herringbone pattern. This classic design can be found among ancient Egyptian textiles and jewelry, the road paving systems of the Roman Empire, and Celtic horsehair cloth. Even the Shroud of Turin, dated back to the Middle Ages, is said to have a herringbone pattern!
Since then, over thousands of years, the popularity of herringbone designs hasn't wavered. If anything, it's only become stronger! Herringbone isn't just for quilting, either. In textiles, herringbone is a variant of twill fabric in which the twilling is often reversed, thereby creating a herringbone pattern. In modern menswear, herringbone print is a chic design to have on high-end suits. Everywhere you look, it seems, herringbone can be found.
If you want to bring the simple elegance of herringbone to your home decor, look no further than this list of 12 Handsome Herringbone Quilt Patterns! All of these are easy to sew and great for using pre-cuts. Give any space a modern update with these chevron-like quilt designs.
Herringbone Quilt Patterns and Tutorials
Let's start with the basics! These herringbone quilt patterns and tutorials are attractive additions to any spread, and they're ultra cozy, too! With clean and precise geometric layouts, these designs can be gifted to any fashion-forward friend or kept for your own sleek display. Use a brilliant array of colors for a playful finish, or keep your design dual-toned for a modern vibe. Whatever you decide, these herringbone quilts are sure to stun.
Everglades Herringbone Quilt Pattern
Graphic Herringbone Quilt Tutorial
Modern Herringbone Quilt Pattern
Herringbone Quilt Blocks
When you have a design as breathtaking as the herringbone, it's important to know that each of your building blocks has the utmost detail. Rest assured that every piece of your herringbone quilt is impeccably constructed with these simple herringbone quilt blocks! Piece these eye-catching blocks together for a large quilt you'll love to display across a bed, sofa, or armchair.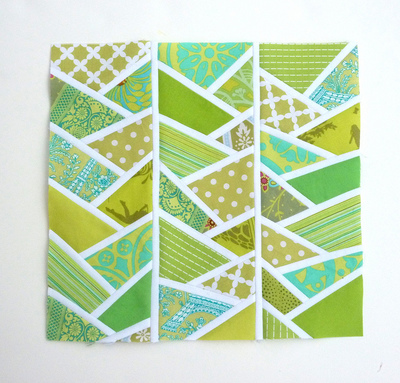 Small Herringbone Quilt Patterns
When you have a pattern as gorgeous as the herringbone, there's no need to compensate with size. These bite-sized herringbone quilts will bring you just as much joy as their larger counterparts, and they take half the time to make! Make a lovely design to complement your dining room spread, or a cozy quilt perfect for any baby shower gift.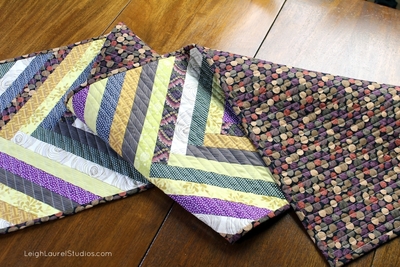 Tumble of Triangles Baby Quilt
Variations on Herringbone Quilt Patterns
Whether you manipulate the traditional sizing of the herringbone "arrows" or distort the vertical lines that run through the design, variations of herringbone patterns can be just as stunning as the traditional style. These variations on herringbone quilt patterns will have your home aesthetic looking like it was curated by an interior decorator. Daring, bold, and beautiful, these chevron-inspired quilts look designer even though they're a cinch to make!
Scrappy Herringbone Quilt Tutorial
What's your favorite herringbone quilt pattern? Let us know below in the comments!
Latest posts by FaveQuilts
(see all)