What's more adorable than little woodland critters scuttling around the forest? Think Bambi-esque; it doesn't get much cuter. I always had a soft spot for Thumper and bunnies in general. In winter, with everything covered in a thick blanket of snow, animals look stunning against the bright white. I always love when I catch a glimpse of the bright red coat of a fox in the wintertime. Winter crafts can fill your home with this same adorableness. Sew up your own woodland critter wonderland with these great animal sewing projects. Foxes, owls, bunnies, and bears can fill your home and make you feel like you're right at home in a forest. You can sew bear sweatshirts, bunny backpacks, and owl hot pads with these free sewing patterns. You can create cuddly critters as well the the free stuffed animal patterns in this collection.
Surround yourself with the woodland creatures we all wished and imagined we could befriend as children. These animal patterns will have you feeling like a kid again. When you complete these animal sewing projects, you'll be just like Snow White and Cinderella, with furry friends standing by to help you. And trust me, these animals will be a lot more helpful than if you actually had foxes and bunnies hopping and scuttling around your home.
20 Sewing Patterns for a Woodland Critter Wonderland
Adorable Owl Fleece Hat Sewing Pattern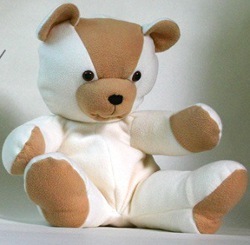 Kodiak Bear Paw Pillow Pattern
What's your favorite forest critter? Let us know below in the comments!
Latest posts by AllFreeSewing
(see all)