Have you ever gotten lost in your own purse?
You know what I'm talking about. Like when you're checking out at the grocery store and are holding up the line because you can't find your wallet in your giant bag. Or when you want to reapply lipstick during a dinner date but can't find the little tube in the black hole that is your purse.
29 Wristlet Sewing Patterns:
Clutch Patterns and More
We've all been there – inside the bottomless pit of the too-big bag. But don't worry, there is hope for getting out and getting more organized with what you take with you on the go. The answer: the wristlet.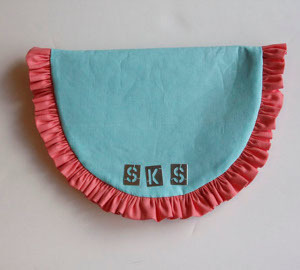 Wristlets and clutch purses are fabulous ways to pare down what you pack in your bag. They're also super cute! While there may not be a ton of wristlet options at the department store to fit every occasion, there are plenty of options for making your own purse! It's pretty easy to sew your own accessories, and we've got some great ideas for you.
From vintage to trendy to simple to complex, you will definitely find the wristlet you need within this list. Check out the 29 amazing wristlet sewing patterns below.
Which items do you always have in your purse?
Latest posts by AllFreeSewing
(see all)