Congrats to yesterday's winner, Samantha Dankjo, on winning Day 18's daily giveaway! We will be in contact so that you can claim your prize.
It's Day Nineteen of National Sewing Month! Don't forget to visit Seams and Scissors every day to find daily giveaway opportunities and sewing ideas! To enter today's daily giveaway, find the contest rules and leave a comment below. Also look out below for details on how to enter our National Sewing Month grand prize that includes a BERNINA 215 Sewing Machine! Too see the daily blog posts, projects of the day, and more National Sewing Month details, click here.
Today's National Sewing Month post is brought to you by Deby from So Sew Easy!
Take a look at some of the bags you own. If you are a typical woman, you probably own more than 3, maybe even more than 10. Bags can be made for all types of purposes, styles and occasions, but generally they are all designed to do the same thing – carry things. To fulfill their basic function, they will usually have common features such as straps or handles, zips or closures, and pockets.
They can be flat like a simple tote bag designed to carry a few light items and perhaps roll or fold up flat, or can be designed where their size and shape fit a certain function, such as the Easy Cosmetics Bag you see here.
One common feature that most bags will have is some kind of volume. Whether this is created with pleats, darts or a squared off bottom, the bag is given both design and volume by shaping at the bottom so that it can carry out its intended purpose and give you the space you need to carry things.
The volume at the bottom in a bag with boxed corners can be created 3 different ways. Two are similar, one is different. Let's take a look how to do it with these 3 methods for boxing corners on bags.
3 Methods for boxing corners on bags
I suppose you could call these:
Cut and sew
Sew and cut
Fold and sew
So now you have a few ideas for how you can create some shape and volume to a basic bag with these 3 easy methods. Why not try sewing the Easy Cosmetics Bag or the Turning Japanese Bag for yourself? I'll show you how every step of the way with a video as well as written instructions.
Don't miss all of Deby's amazing projects at So Sew Easy!
Also remember to check out the Project of the Day right here!
To enter the daily giveaway, leave a comment below telling us:
What's the hardest part of sewing for you?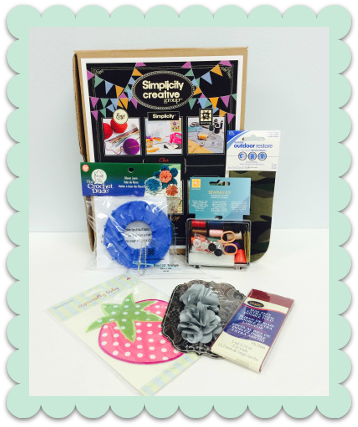 Official Rules for Daily Contest
There is a maximum of one entry per person. The entry will be based upon a comment left on this blog post. Duplicate comments will be deleted and are not tallied.
Winner will be selected at random from the comments on this blog post below.
You have until tonight, September 19th, 2014 at 11:59p EST to leave your comment on this post. Comments posted after that will not be counted.
Contest open to anyone 18+ in US and/or Canada.

Latest posts by AllFreeSewing
(see all)