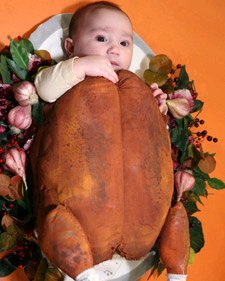 Happy Turkey Day! If you're here taking a break from your Thanksgiving Day preparations, we hope you're not stressing too much. If you're one of the lucky ones who will be attending a relative's Thanksgiving meal and don't have to host, you're pretty smart.
Either/or it's likely that tonight you intend to stuff yourself fuller than the turkey. Whether you're into green bean casserole or you stick heavily with the desserts, there's plenty of food to enjoy this holiday.
Yes, the magnificence of a Thanksgiving spread is one that separates the boys from the men, but the consequences can be grave. We're here to go over 5 side-effects (not dishes, sorry) of Thanksgiving and the essential sewing projects you need to make to brave them.
Thanksgiving Side Effects and Essential Sewing Projects Include:
1. Increase in body mass in your lower region
Let's be honest, December is going to be less kind to us in terms of our figures. When Frango mints and cookies are constantly being offered to you, why bother sticking to your diet? We've entered the marathon season of eating, people. Indulge in this tutorial on taking out pants.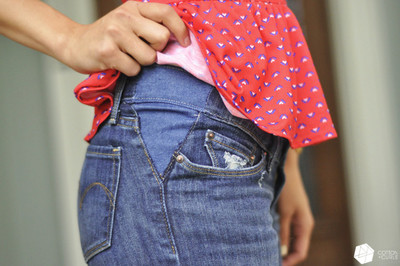 2. Increase your body mass in your upper region
Again, the northern region is seeing the same effect as your southern around this time of year. We love the idea of applying this DIY shirt method to an existing top.
3. Giant mess in your home
It's seriously inevitable. It's also seriously impossible to understand how, despite you cleaning the house the previous day, you can find it a mess after the Thanksgiving meal. To combat the clutter, treat yourself to this DIY duster.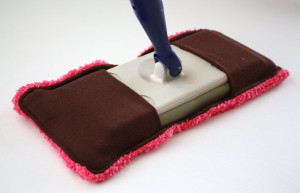 4. Extra wine bottles in your house from hosting
If you're not one for putting your bottoms up, all of that extra wine could be a waste of space. Goodness knows it would be rude to return the wine to certain guests, but you could (keep this on the DL) re-gift it to someone in need of a pick-me-up. To throw off the scent of your re-gifting offense, sew a wine cozy to serve as a darling decoy wrapping.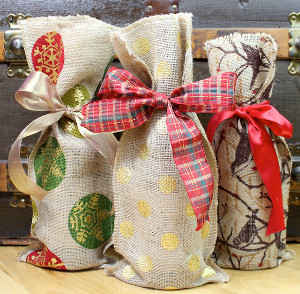 5. Leftover dishes from guests
Bummer. We all hate washing those and then finding the time to return them. However, think about the time spent to create those dishes. As an excuse to sew a nice gesture, consider making a casserole carrier tote to thank the guests who contributed to your meal.
What's your favorite Thanksgiving dish?
Latest posts by AllFreeSewing
(see all)