We'll let you in on a little secret about the editors at AllFreeSewing: we LOVE babies. Seriously, we love them. As it turns out, focusing at work is extremely difficult when Pinterest is paraded, constantly, with images of adorable infants. To meld work and our need to see sweet little baby projects, we've rounded up these 5 Irresistibly Adorable & Free Diaper Cover Patterns. (They're also pretty helpful for the lady with a baby).
Let's take a look at spring's fashionware for the people that can barely walk.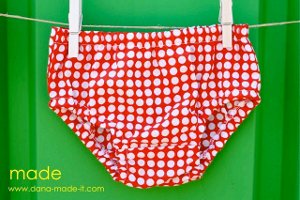 A bold name, to be sure, but one that lives up to its expectations. Ladies and gentleman, when you decide to sew for baby, you don't have to invent the wheel. This DIY diaper cover pattern is simple and sound. Pick a pattern that you find worthy of being worn by your tiny, little, too-cute angel and use it on this DIY baby project.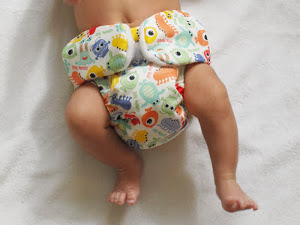 This sewing project takes a different shape than our previous diaper cover. If you're the type that wants to keep the classic shape of a diaper, try this baby sewing project that involves Velcro tabs.
We found this too-cute tutorial over at runcibledays and adore it. Perfect for the beginner sewist, this tutorial takes you step-by-step with photos through the process of learning how to make a diaper cover. Our hats off to you, runcibledays.
For the type that likes ruffles, but doesn't want to be overwhelmed, this baby sewing project is perfect. One longer ruffle skirts around the waist of this free diaper cover pattern, giving it a little flair but requiring not that much work for the sewist at hand.
If you're just really into ruffles than why not go the whole nine yards (or, at least 1/3 of a yard) and create this masterpiece? This DIY diaper cover is so cute on its own, you can only imagine how adorable it looks on a little baby.
Why would you go to such lengths to create diaper covers like these? Because they're absolutely adorable and will provide endless photo ops that your son or daughter will definitely thank you for when they grow up. Duh. Like we said, we love babies, and we sure as heck hope you share our enthusiasm. Don't hesitate to try of our fave baby sewing projects.
What is your favorite item to make for a baby?
Latest posts by Seams and Scissors
(see all)