With 98% of a female readership, we know that AllFreeSewing consists of quite a bit of clothing tutorials for women. While we love a good dress or purse, it can certainly be frustrating for our male site visitors to enjoy the selection. Today we're presenting sewing ideas for men (in tops). This modest-in-size but mighty-in-material roundup shows five amazing tutorials for a guy who loves to sew. Browse through this collection if you're after a new look for yourself or if you're a lady looking to find ideas for sewing gifts for men.
Sewing Ideas for Men
1. Men's Fleece Hoodie – Undoubtedly one of the most popular projects on AllFreeSewing, this DIY hoodie is always a winner. An advanced project, this sewn top is not for the faint of heart. Follow along to find out how you can create a sweater that looks like it costs three times the amount it cost to make.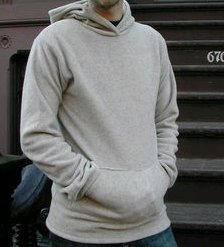 2. Club Jacket – It doesn't make sense, but sometimes you refuse to purchase a wind-breaker at the store because of that odd shade of green or the weird slanted pocket that you don't understand. It's OK. We understand. Instead of fighting the limitations of big brands, learn how to sew this Club Jacket.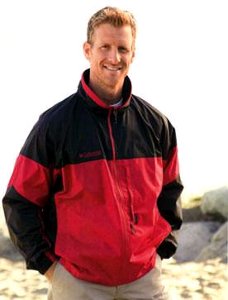 3. Classic Collared Shirt – Getting down from advanced to intermediate, this project is for both the tailor who is fairly comfortable sewing and one who wants a retro look. We suggest a print that's just as bold as the striking collar on this project.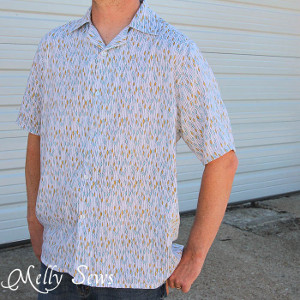 4. Mens T-shirt Pattern – Just like its predecessor in this roundup, this DIY shirt for men comes to you from Melly Sews. Get the athletic wear you want by learning how to sew your very own tops that you can run, play, or relax in.
5. Day On the Coast Sweatshirt Refashion – Alright, let's ease up on the skill level. This sweatshirt may look complicated, but it's really not. Refashioned from a hoodie, this sewn sweater has the feel of a Ralph Lauren without that eye-catching price tag. One of our favorite sewing projects for men, this tutorial is a must-see if you love to refashion.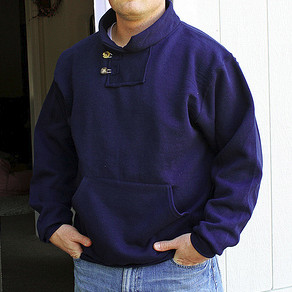 Alright gentleman, tell us: What sewing projects for men do you want to see more of?
Latest posts by Seams and Scissors
(see all)