Make a different quilt block every day with our 7 Day Quilt Block Challenge.
We have 7 different types of quilt blocks to offer, including crazy quilt blocks, flower quilt blocks, log cabin quilt blocks, paper pieced quilt blocks, pinwheel quilt blocks, star quilt blocks, and wonky quilt blocks.
Do you think you can complete the challenge? Comment below to join!
Crazy quilt blocks are a great way to use up any scrap fabric that you might have around the house. It's fun to work with the same color scheme with crazy quilt blocks, but you can just as easily work with different colored fabrics. Make interesting shapes to give your quilt blocks an interesting and textured look.
3) Crazy Colors Scrap Quilt Block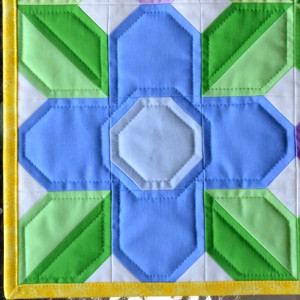 You can channel springtime all year long with flower quilt blocks. These quilt block patterns are among the most popular for quilters because they are easy, bright, and cheery. Work with hexies, if you want. Otherwise try out a fun, paper-pieced flower block.
5) Quickie Hexie Flower Quilt Block
6) Happy Sunflower Quilt Block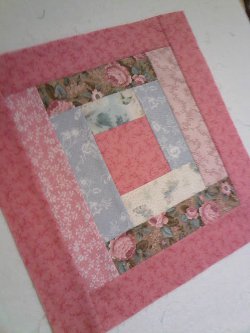 Log cabin quilt blocks are the most traditional quilt block patterns out there. Plus, they are beyond-easy to whip up. Choose colors that complement each other. We love the example to the left because of the pretty pastels and floral prints. If you're feeling ambitious, a log cabin quilt isn't too difficult to make. All you need to do is stitch together a bunch of log cabin quilt blocks.
9) Rainbow Log Cabin Quilt Block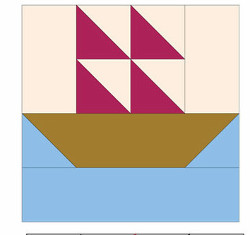 Whether you're sewing a Sunbonnet Sue quilt block pattern or just a regular old paper pieced quilt block, this method is an all-time favorite for all quilters. Cut out pieces provided in these tutorials to achieve a truly memorable and adorable quilt block.
10) Smooth Sailing Quilt Block
11) Scrappy Trees Block Pattern
12) Sweet Sunbonnet Sue Tops the Tree Block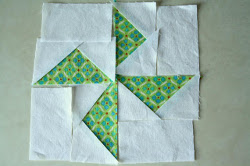 Pinwheel quilt blocks are great for quilters of all levels.
13) Hand Pieced Flying Geese Pinwheel Block
14) Going Dutch Friendship Star Block
15) Disappearing Pinwheels Block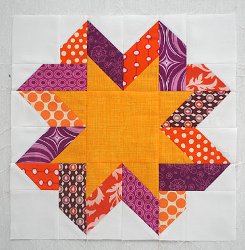 Shine bright, shine far, don't be shy, be a star! Star quilt block patterns are the must-have quilt blocks of the season. They are absolutely sparkling, and they give any quilt instant brightness and jazz. Choose orange, red, or yellow fabrics to give the illusion of a bursting star.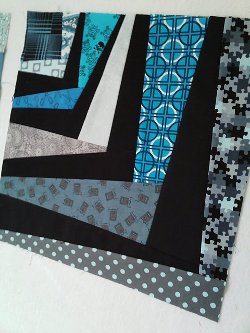 Wonky quilt blocks give any quilt any interesting and unexpected look. Quilting with wonky quilt blocks is so much fun, and it proves your advanced and dedicated quilting skills.
20) Wonky Square
Make these blocks in complementary fabric and sew them together into a beautiful sampler quilt! Then display it on one of these Shaker Style Quilt Stands from Quilt Display Products. We're giving one away until November 5th! Enter to win it!
The Shaker Style Quilt Stand, just one of the many options offered by Quilt Display Products, is a simple, two-tiered rack with plenty of room for your quilts. The rack is easy to put together, sturdy, and lightweight, so you can move it as desired. For a productive quilter with lots of projects to show off, this is a dream come true.
Read the full review here, and then enter to win.
Did You Complete the Quilt Block Challenge? Comment Below with Results!
Latest posts by FaveQuilts
(see all)