Congrats to yesterday's winner, Susie Furgason, on winning Day 26's daily giveaway! We will be in contact so that you can claim your prize.
It's Day Twenty-Seven of National Sewing Month! Don't forget to visit Seams and Scissors every day to find daily giveaway opportunities and sewing ideas! To enter today's daily giveaway, find the contest rules and leave a comment below. Also look out below for details on how to enter our National Sewing Month grand prize that includes a BERNINA 215 Sewing Machine! Too see the daily blog posts, projects of the day, and more National Sewing Month details, click here.
Today's National Sewing Month post is brought to you by Becky from Patchwork Posse!
Hello everyone! I'm Becky from Patchwork Posse. I'm here to share a project to use your small bits of ribbon and fabric on. I blog about a lot of easy sewing projects, and I'm the home of the Yearly Round Robin Quilt Along.
Sewing with templates can sometimes be not so fun. You have to have special supplies or templates before you can even begin. The Apple Core is one of those that is a bit challenging to sew, but so wonderful when it's all done!
Today I will show you how you can make your template….and it's totally customize-able. You can go mega-large or small enough to pack around and hand stitch if you'd like.
Materials Needed:
scissors
pencil
paper- can be any color or white. Heavier cardstock works great for making templates with. Check out another post here for materials you can use for template making.
something round- I used a plate which measured 5 1/2″ circle (if you'd like to go mega large, find and use a platter. Smaller– how about a tea cup plate.
How to make an apple core template tutorial:
1) Lay your plate on top of your paper and trace with a pencil. Repeat with second paper.
2) Cut out the circles with scissors
3) Fold the circle in half and crease well
4) Fold the circle in half again and crease well. Repeat these steps with the second circle.
5) Lay one circle on top of the other —matching up the creases on the sides like this:
6) Draw a line following the top circle with your pencil.
7) Cut out along lines you have drawn –revealing the apple core shape.
This final shape will be larger than your finished apple core.
If you cut your fabric the same size as this, remember that the seams will take away 1/4″ on all sides.
Take this into consideration when using a plate or other object for your circle.
If you find that the shape isn't large enough when it's sewn together to other apple cores….. tape this template to a new piece of paper and measure 1/4″ around the shape to enlarge it. Cut the larger template out and use that instead.
Be sure to stop by and say hi, and check out all of my easy sewing projects.

Join me on Pinterest, Facebook, and at my blog!
Don't miss all of Becky's amazing projects at Patchwork Posse!
Also remember to check out the Project of the Day right here!
To enter the daily giveaway, leave a comment below telling us:
What is your favorite season (clothing-wise)?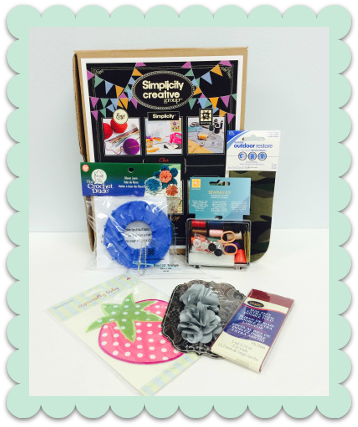 Official Rules for Daily Contest
There is a maximum of one entry per person. The entry will be based upon a comment left on this blog post. Duplicate comments will be deleted and are not tallied.
Winner will be selected at random from the comments on this blog post below.
You have until tonight, September 27th, 2014 at 11:59p EST to leave your comment on this post. Comments posted after that will not be counted.
Contest open to anyone 18+ in US and/or Canada.

Latest posts by AllFreeSewing
(see all)