"An apple a day keeps the doctor away," applies to more than just your health. It also applies to quilting!
These 12 Apple-Themed Quilt Patterns will knock you off your rocker because they're so darn cute.
Apple quilt patterns are diverse. You can make apple shaped applique, apple core quilt patterns, and apple-inspired home decor ideas.
We hope you'll find this apple-themed blog post inspiring. Maybe you need a DIY quilt gift for a teacher for back to school, or maybe you want to celebrate the fall season (apple picking season!).
Comment at the end of this article because we'd love to know your favorite apple-y quilting ideas.
P.S. The bloggers featured in this article are absolutely AWESOME. Check out their blogs today!
DIY Home Decor Ideas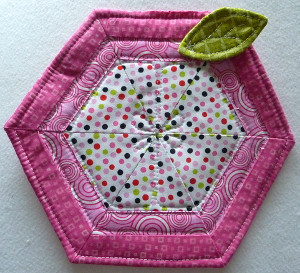 These DIY home decor ideas are too cute to handle. An apple-inspired home decor accent will give your home a warm and comfortable feel. Alternately, these DIY table toppers and mug rugs are great to give to a teacher for a back-to-school present.
2. Apple Core Table Topper Pattern
3. Sew Simple Apple Core Table Topper by Marianna
4. Cutest Ever Rustic Apple Mug Rug by Tanya
Handmade Throw Quilts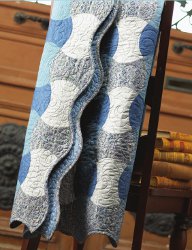 Apple core quilts are such a great way to mix up your typical quilting technique. These easy quilt tutorials will teach you the apple core technique. Your apple core quilt will definitely stand out in the crowd.
5. Four Color Apple Core Throw
6. Autumn Apple Core Technique Tutorial
7. Color to the Core Quilt by Timeless Treasures
8. I Spy Apple Core Quilt Pattern by Karen
Other Cute Apple-y Ideas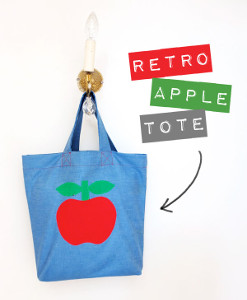 We're obsessed with these adorable quilting ideas. Think of this as "reader's choice." Pick what sounds interesting to you, and start a new project. It's fun to make something you weren't expecting to.
10. Itty Bitty Apple Bookmark by Jenny
11. Apple Applique iPad Cover by Effie
12. "A" Is for Apple: Free Motion Design by Lori
Which Is Your Favorite Cute Apple-y Idea? Comment Below!
BONUS!
Don't miss out on our Leisure Arts quilt pattern book giveaway, featuring T-Shirt Quilts and Memory Quilts! These are two amazing quilt pattern books from Leisure Arts! Full of fresh, fun patterns, these books will be absolute staples in your sewing room. The deadline to enter is September 13th at 11:59:59 p.m. Eastern Time. Enter here!
Latest posts by FaveQuilts
(see all)