It's the end of another week and with that in mind we are here with another weekly roundup of the patterns you could not get enough of this week on AllFreeSewing and FaveQuilts. These are your top ten faves that you clicked on over and over again. We can see why these are the best sewing patterns from the week of 11/3 to 11/8! How do we know? Because you've been clicking on them silly. But enough about my opinion on these free sewing patterns. You were the ones that loved them, so we are bringing them back! Enjoy the Best Sewing Patterns from Last Week!
You Just Plain Loved These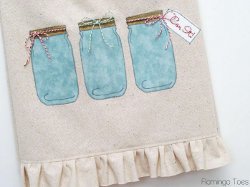 2 Hour Shift Dress – How cute is this little dress? I want to make one ASAP!
Mason Jar Dish Towel Pattern – Mason jars are never going to go out of style, are they?
Bags, Bags, Bags (but mostly totes!)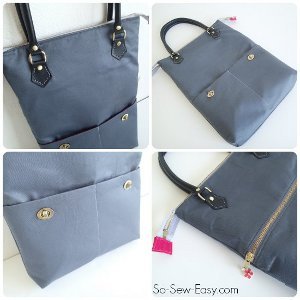 Need I say more?
Zip Me Up Tote Bag Pattern
Dollar Store Placemat Tote Bag – Yep! You loved totes a whole bunch this week. We had a whole issue on them!
Smart Saver Reusable Gift Bags
Oh Sew All Ye Faithful!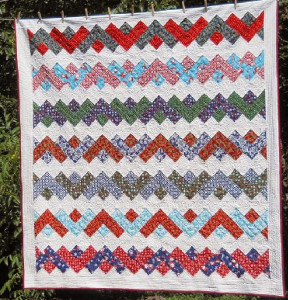 You're loving Christmas cheer. Christmas always comes early for the sewists and the quilters!
Christmas Ribbons Quilt
Fabric Star Christmas Tree Ornament
Your Favorite Quilts from FaveQuilts!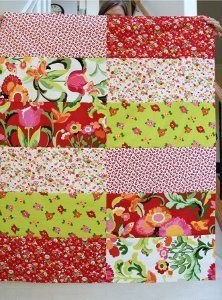 You loved these almost as much as you love FaveQuilts!
Afternoon Six and a Half Dozen Baby Quilt Pattern
Loose Change Quilt
Haphazard Scrapbuster Quilt
Want to get our newsletters?
Don't forget to check back next week to see what free sewing patterns our readers are all about! If you are loving or looking for something in particular, please let us know. We're always looking for new ideas! Not signed up for our weekly newsletters? Head over here to sign up for Sewing it Up (AllFreeSewing) and here to check our Piecing it Together (FaveQuilts).
What is your favorite kind of project to make when the weather gets cold?
Latest posts by AllFreeSewing
(see all)