In case you didn't already know – we're on Pinterest! There's nothing we love more than scrolling through our favorite pins to see what exciting DIY sewing projects we can share with you. We're so thrilled to be a part of the Pinterest sewing community, and if you want to be part of it, too, check out these five boards you need to follow ASAP!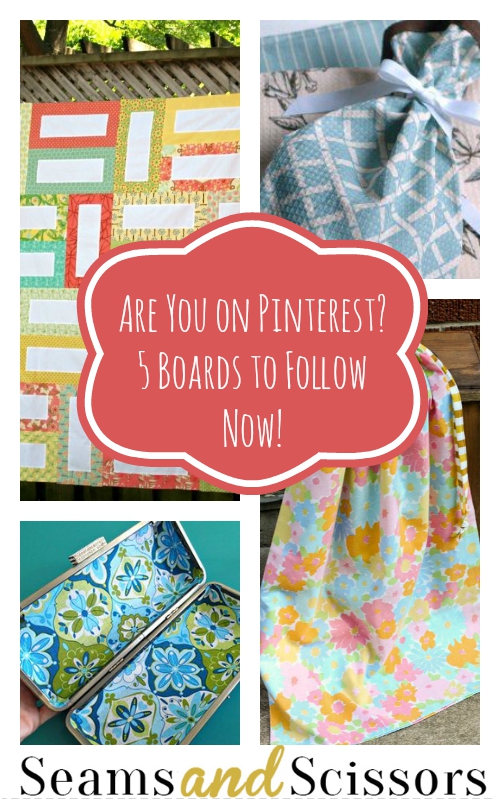 Are You on Pinterest? 5 Boards To Follow Now!
1. Free Sewing Patterns by the Yard
Have an extra length of fabric lying around, but not sure what to make with it? Check out our Free Sewing Patterns by the Yard board! You'll find plenty of sewing projects to use up however many yards you have on hand. (Perfect if you tend to snap up fabrics just because they're pretty, even if you don't have an idea for them in mind – guilty!)
2. Easy Sewing Patterns by the Minute
This board is perfect for when you've got time to kill. Our Easy Sewing Projects by the Minute board will give you plenty of ideas organized by the time it takes to complete them! These simple sewing projects are perfect for any occasion, whether you've got a spare hour before an appointment or want a fun project to occupy your weekend!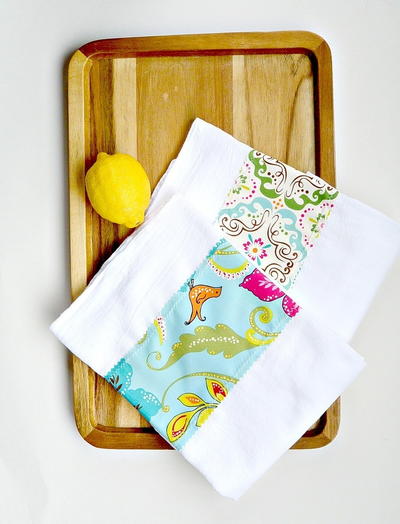 3. Sewing Project Ideas by Fabric
If you've got plenty of polyester or tons of tulle on your hands, our Sewing Project Ideas by Fabric board can help you figure out what to do with it! You'll be surprised to see just how versatile some of our favorite fabrics can be. Plus, you might find an idea for a fabric you never would have bought before!
4. Simple Sewing Projects Using Scraps
When you're a sewing fanatic, you inevitably end up with more fabric scraps than you know what to do with. Our Simple Sewing Projects Using Scraps board is full of clever ideas that can turn your old scraps into something new and exciting! You can feel guilt-free by not wasting a single scrap of fabric, and many of these also make great gift ideas!
5. Fun and Simple Sewing Projects
Looking for some sewing projects for beginners that won't stress you out? Our Fun and Simple Sewing Projects board is just right for you! Learning how to sew doesn't have to leave you frustrated. This board is full of unique projects that you can make without having to be a pro.
You can also follow our AllFreeSewing Pinterest account  – that way you'll stay up to date with everything we pin!
What sewing projects have you been loving lately?
Latest posts by AllFreeSewing
(see all)