Print This Post
When it comes to seasonal decor, there's nothing better than decking your home in color palettes that vibe with the weather outside: bright neons for spring, pastel greens and yellows for summer, whites and blues for winter, and warm tones for fall. However, you don't need to turn your home upside down just to give it a fresh look. An easy way to add seasonal flair to your living room or bedroom is a great throw pillow!
Your wallet will thank you for this decorating pillow hack. You don't have to go overboard to recharge your space with autumn spirit. This DIY fall pillow is as inexpensive as it is enchanting, so you can decorate guilt-free from September to November. Infuse your home with the warmth of fall color with a simple sewing pattern this season!
This easy sewing pattern by guest blogger Javeriya from Sew Some Stuff is easy to make and easy to adapt to your own tastes. Choose autumn colors that complement your space and get decorating!

Materials:
1/4 yard of dark brown fabric
1/4 yard of beige fabric
1/4 yard of yellow fabric
red yard
sewing supplies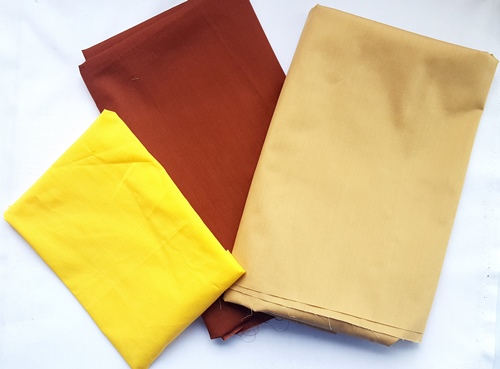 Cutting:
Cut out the following pieces of fabric
1 triangle from dark brown fabric 14″x 14″x 20″
1 triangle from yellow fabric 10″x 10″x 14″
1 triangle from beige fabric 10″x 10″x 14″
1 back piece from beige fabric 10″x 14″
1 back piece from beige fabric 7″x 14″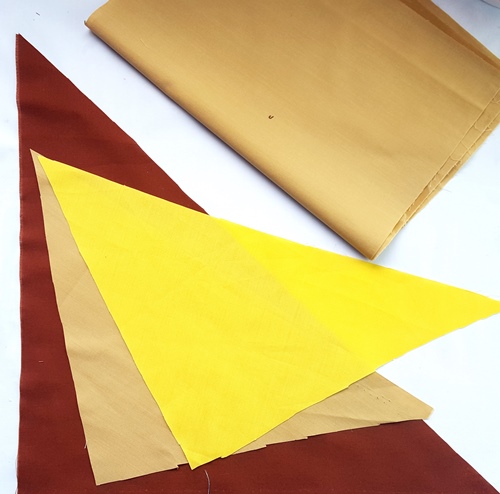 Instructions:
Fold the back beige pieces by 1″ from longer edge and press.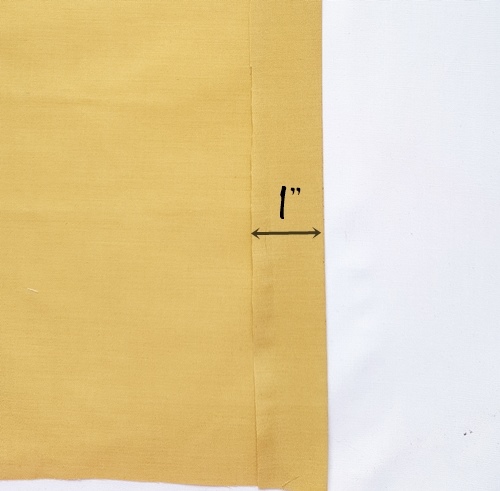 2. Open the fold, fold again by 0.5″ and press. Sew the folded edge.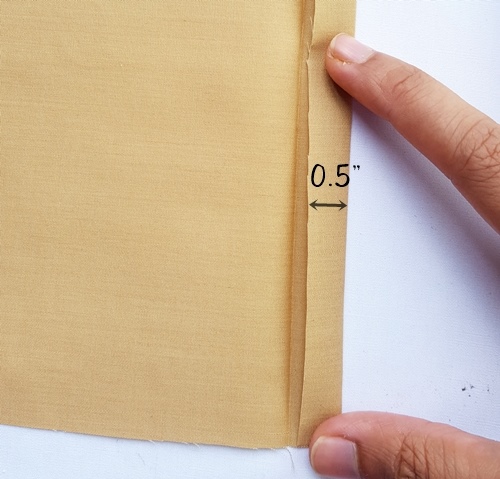 3. Place the two small triangles right sides together and sew from the shorter edge. Use a seam allowance of 3/8 inch.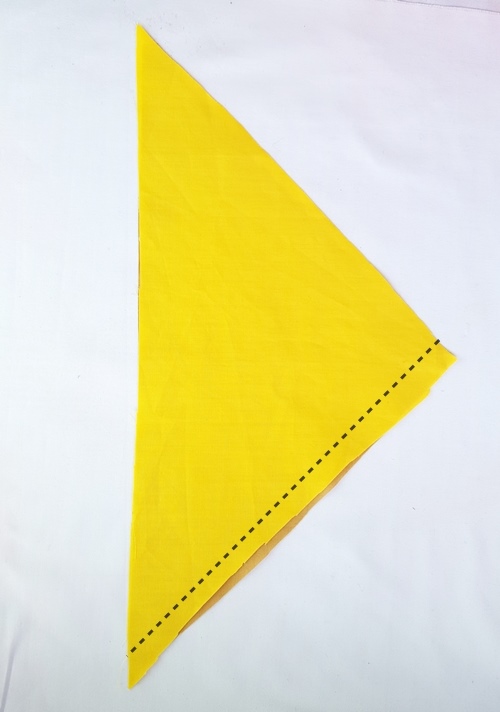 4. Press the seam to one side.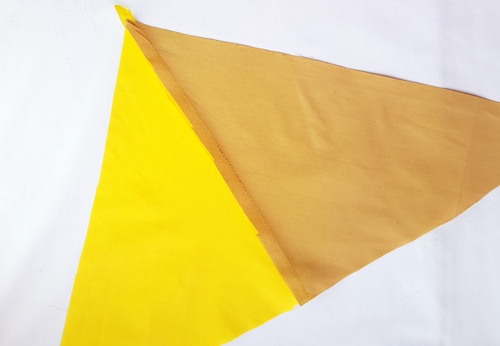 5. Place this triangle on top of the large brown triangle, right sides together and sew along the longer edge. Use a seam allowance of 3/8 inch. Press the seam to one side.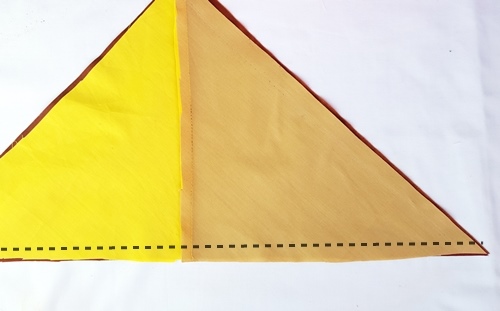 6. This is how it should look like: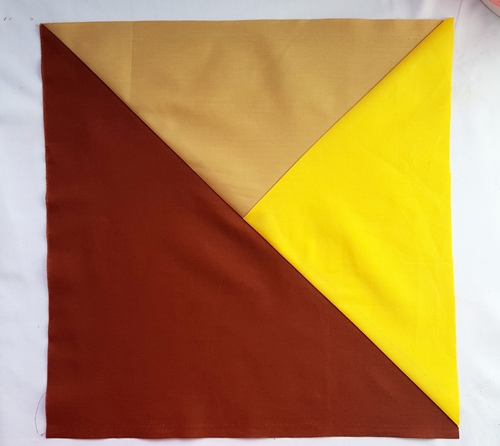 7. Make the tassel by wrapping yarn around your hand till you are satisfied with the thickness of the tassel.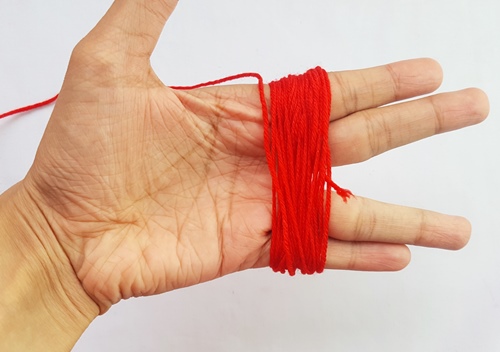 8. Take it out of your hand and make a cut at the bottom. Tie a knot in the middle to hold all the tendrils together.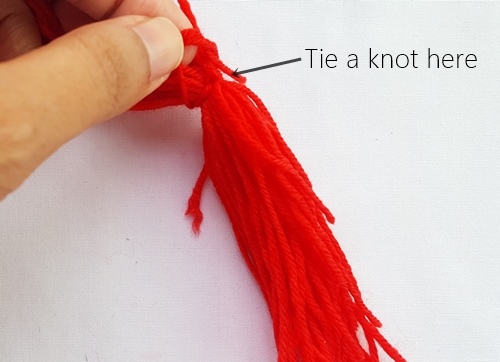 9. Next, wrap a string of yarn 0.5″ from the top and tie a knot.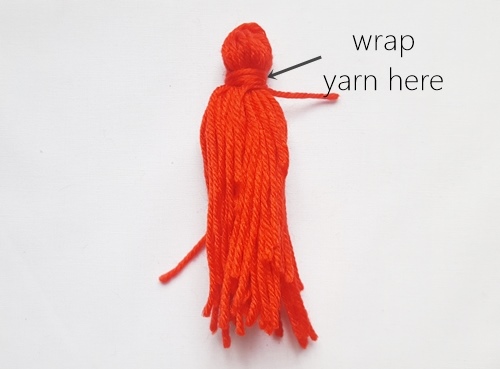 10. Hand-stitch the yarn in the middle of the finished front pillow.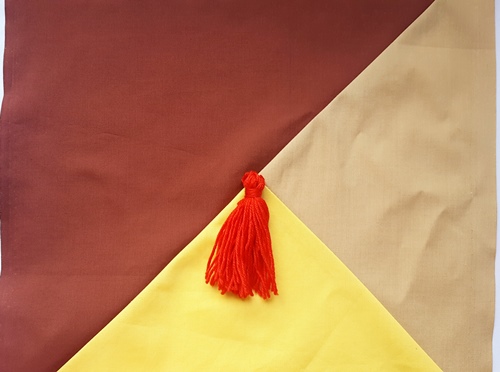 11. Place the larger beige back piece on top of the front piece so that the right sides are facing each other.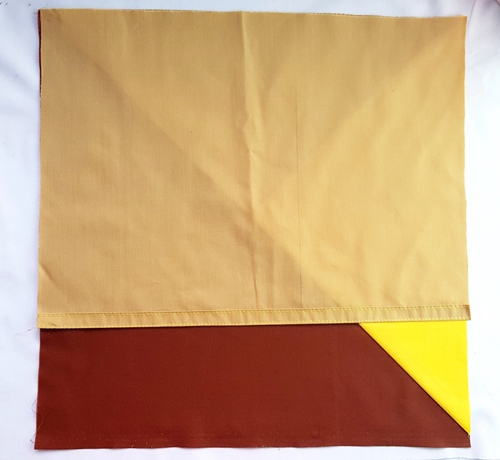 Next, place the smaller beige back piece on top right side down and sew all around as represented by the dotted lines.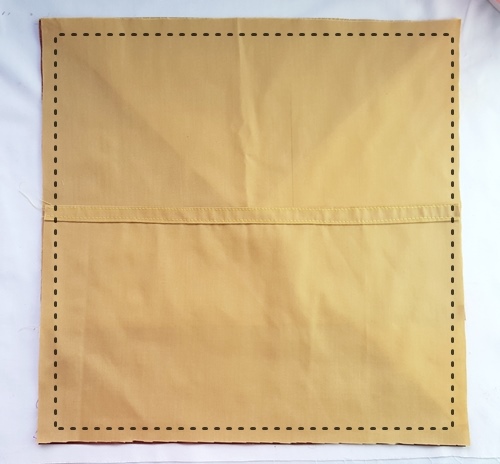 Clip the corners and turn the right side out.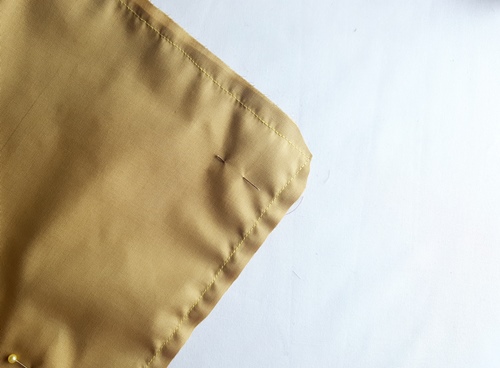 Press the seams.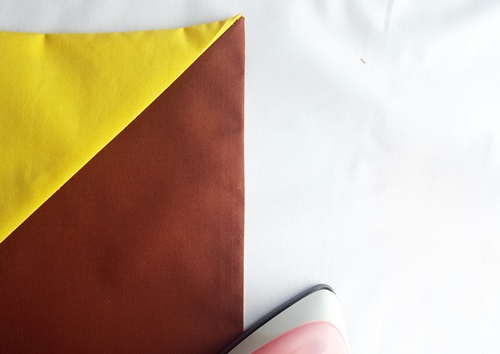 Insert your pillow and you're done!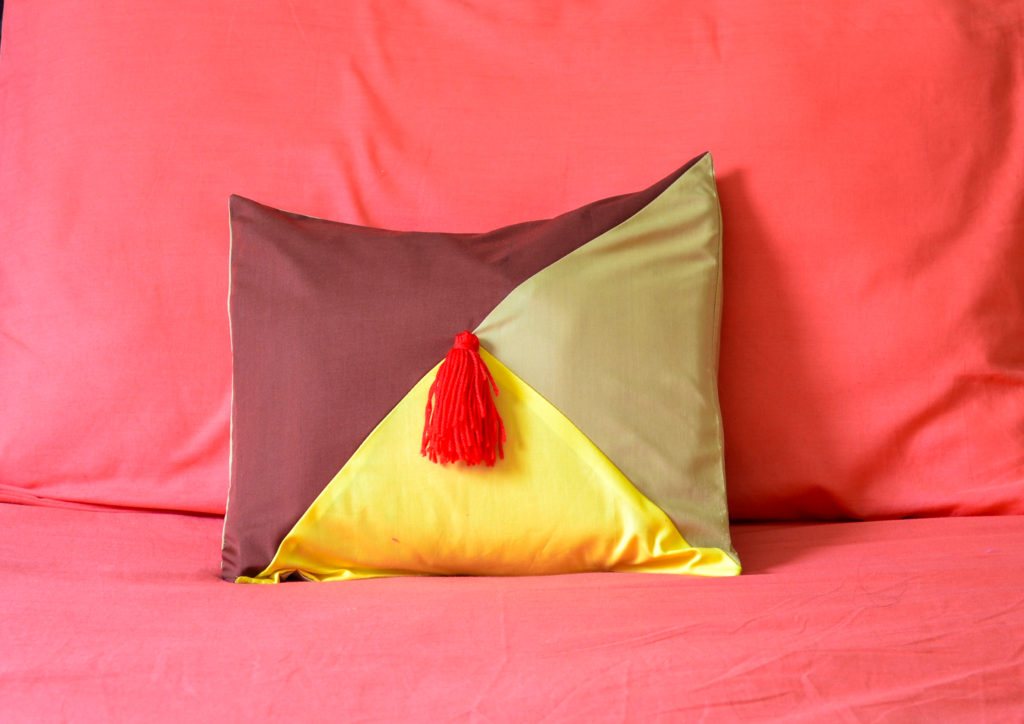 What's your favorite color for fall? Let us know below in the comments!
Javeriya is a student blogger who loves to sew and decorate. Pink and glitter are her favorite things! Her blog is called sewsomestuff.com. Visit her for super cute and easy sewing tutorials!
Latest posts by Javeriya Siddiqui (see all)
Print This Post