Quilt blocks are the foundation of quilting. If you're looking to dabble into quilting, constructing a few quilt blocks is a good way to start. All of these quilt blocks only require sewing in straight lines, so you don't have to worry about pesky curves.
Contrary to popular belief, easy quilt blocks don't have to be boring. To convince you, we've gathered up The 15 Coolest Ever Quilt Blocks. The sewing community is already a-buzz.
These quilt blocks are colorful, dynamic, and fun. You'll love stitching them up, and then ultimately sewing them into a full quilt. Your gorgeous end product will be jaw-dropping. If you're looking to make a gift for a friend, loved one, or coworker, a handmade quilt (constructed with handmade quilt blocks!) is perfect.
So what are you waiting for? Whip up any of these awesome quilt block patterns. Your sewing machine will be humming and happy. And so will you.
Easy Peasy Quilt Block Patterns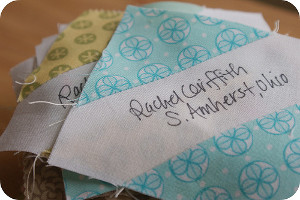 1. Your Signature Quilt Block
2. Half Square Triangle Quilt Block
3. Easiest Ever Rail Fence Quilt Block
Flawless Flower Quilt Blocks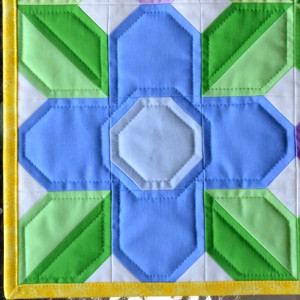 These quilt block designs are absolutely adorable. If you're looking for a way to bring lightness and brightness into your home, a flower quilt block is the right way to do it. Plus, these DIY quilt blocks are really easy to stitch up.
6. Pocket Full of Posies Quilt Block
7. Quickie Hexie Flower Quilt Block
8. Bloomin' Quilt As You Go Block
Stylish String Quilt Blocks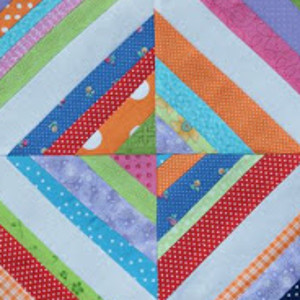 String quilt block patterns are an awesome way to use up old fabric scraps. Repeat fabric scraps throughout your quilt block for an added sense of cohesion. Plus, string quilt blocks offer a great way to hone your quilting skills. Any of these string quilt block patterns are fit for beginner and expert seamstresses alike.
9. Super Magical String Quilt Block
10. Special String Quilt Block
Which Quilt Block Design is Your Fave? Comment Below!
Latest posts by FaveQuilts
(see all)