Print This Post
Doesn't it seem like all your friends and relatives are pregnant right now? When did that happen?
Now you've accepted the invite to the baby shower, and you don't know what gift to show up with.
You could easily buy something at the department store or the toy shop, but you feel that it's just so impersonal. Your friend/relative/pregnant-acquaintance will think you've put zero effort into your baby shower gift. Well, it's time to prove her wrong. Challenge yourself with one of these easy and quick DIY baby gifts.
We've gathered the Web's finest baby quilt patterns, miscellaneous baby shower gifts, and quilted toys for you to choose from. They're all absolutely darling (if I do say so myself).
You'll love this list so much that you'll reference it for every upcoming baby shower.
You're welcome, everyone!
Basic Baby Quilt Patterns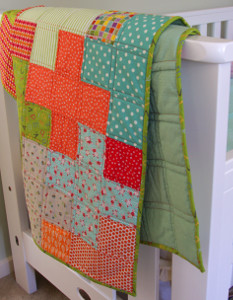 If these free quilt patterns don't suit your fancy, don't worry. Find more free quilt patterns for baby girls and baby boys.
2) Sunday in the Park Baby Quilt
3) Personalized Jelly Roll Baby Quilt
4) Sunday in the Park Baby Quilt
Essential Gifts for New Moms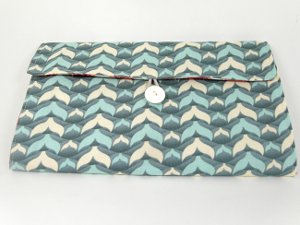 1) Two in One Diaper Clutch to Mat
2) Mom's Favorite Diaper Pouch
DIY Baby Toys
Need even more inspiration for a DIY baby toy? Check out this page of free baby toy patterns to make at home.
2) Piece a Patchwork Scottie Dog
What's Your Favorite Gift to Bring to a Baby Shower? Comment Below!
Whether you're just learning to quilt or you're a seasoned veteran, FaveQuilts has the free quilting patterns and charts you need! Create Jelly Roll quilts, tote bags, baby bibs, even quilted jewelry.We have a bustling community of quilters just waiting to share their ideas with you and welcome you into the family.
Latest posts by FaveQuilts (see all)
Print This Post