Print This Post
Conversation hearts are cute and the quintessential Valentine's Day symbol, but I'm always disappointed by how chalky and tasteless they actually are. Why not get all of the cuteness with none of the disappointment this year? If you're REALLY looking to show your sweetie you care, make them a few of these DIY Conversation Heart Pillows for Valentine's Day! You can personalize the message to be sweet or funny (or both!) depending on whether you're giving them to a loved one or a friend. They'll love this fun take on Valentine's Day decor – guaranteed to be better for you than their candy counterparts!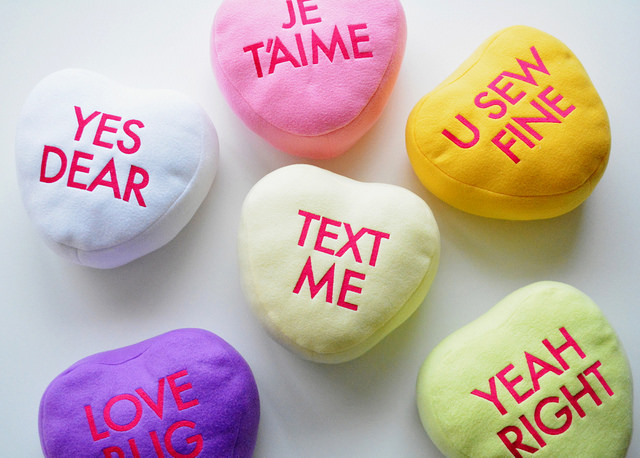 Click here for the full tutorial!
Seams and Scissors is a place where sewing and quilting are celebrated every day. It is a creative resource for those who both cherish these skills and those who want to acquire them. On Seams and Scissors the curious creator will find full sewing and quilting tutorials, project collections, tips and tricks, as well as endless inspiration.
Latest posts by Seams and Scissors (see all)
Print This Post