Congrats to yesterday's winner, Mom C, on winning Day 19's daily giveaway! We will be in contact so that you can claim your prize.
It's Day Twenty of National Sewing Month! Don't forget to visit Seams and Scissors every day to find daily giveaway opportunities and sewing ideas! To enter today's daily giveaway, find the contest rules and leave a comment below. Also look out below for details on how to enter our National Sewing Month grand prize that includes a BERNINA 215 Sewing Machine! Too see the daily blog posts, projects of the day, and more National Sewing Month details, click here.
Today's National Sewing Month post is brought to you by Jamie from So Much Better With Age!
Hi there, I'm Jamie from So Much Better With Age. I love doing DIY projects (like painted furniture), home decor, organization, throwing parties, baking pies from scratch. I'm an old soul.
I love everything that is Vintage, Industrial, Beachy or French and I usually try to incorporate at least one of those styles into each room and every project that I do.
I love home decor sewing projects and I'm not much of a sewer so if I can do it, so can you!
I'm going to show you an easy door stop tutorial today!
I love linen or burlap door stops. They are practical and pretty.
I've had this door stop for a couple of years that I purchased at local store. I've also seen some boxier ones on Etsy that I thought would be pretty easy to make.
SUPPLIES:
2 pieces of fabric cut 6 x 6″ (top and bottom)
4 pieces of fabric cut 6 x 8″ (sides)
ribbon or burlap 6 1/2″ long (handle)
scissors
sewing machine
dry beans/lentils
cotton batting for stuffing
TUTORIAL:
1. Sew the four pieces of fabric together (sewing along the long sides) with fabric facing in to form a cube.
2. Keeping the cube inside out, sew one of the square pieces to the bottom with the right side facing in. This can be a bit tricky so go slow.
3. Sew your burlap handle onto the top of the final square piece. Then repeat Step 2 sewing three sides but sew the final side only half way. Turn the cube inside right.
4. Put a little bit of cotton batting inside the cube then pour dry beans or lentils in. I used one bag so it was two-thirds full. Then stuff more cotton batting in until it's a bit firm.
5. Hand stitch the last bit of edge and you are done!
I love how it turned out! Have I inspired you to make your own?
Don't miss all of Jamie's amazing projects at So Much Better With Age!
Also remember to check out the Project of the Day right here!
To enter the daily giveaway, leave a comment below telling us:
Do think everything is better with age?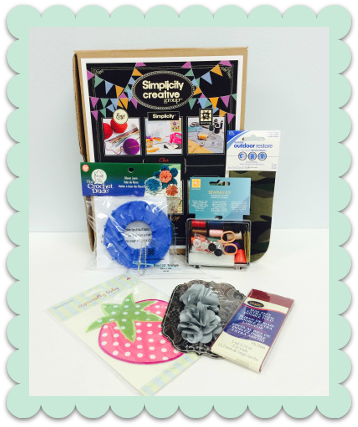 Official Rules for Daily Contest
There is a maximum of one entry per person. The entry will be based upon a comment left on this blog post. Duplicate comments will be deleted and are not tallied.
Winner will be selected at random from the comments on this blog post below.
You have until tonight, September 20th, 2014 at 11:59p EST to leave your comment on this post. Comments posted after that will not be counted.
Contest open to anyone 18+ in US and/or Canada.

Latest posts by AllFreeSewing
(see all)