When your kids look back on holidays, much of what they'll remember are the crafts you did together in order to celebrate and decorate for special days. Make memories this Easter by using up some of your scrap fabric to make a no-sew fabric Easter egg project. I did this craft, and others like it, with my two young daughters, and they loved it!
These eggs are a fun and quick craft that can be made a ton of different ways by just altering the fabric patterns or shapes. They also have a ton of different uses. Write on the backs and use them as DIY Easter cards, prop them up on little plate stands as mantel decor, or forgo the risk of losing a real egg in your house somewhere, and use them in your annual Easter egg hunt.

Regardless of how you choose to use this fun Easter craft, you'll be forming a special memory with your kids…and taking care of that mountain of scraps you have piled up in your craft room. So, win-win for sure!
Supplies:
Fabric scraps cut into strips or squares

Cardstock or other thick paper

Egg template 

Glue stick

Mod Podge

Paintbrush

Tarp (I like to use a garbage bag)
How to Make a Stripey Egg
1. Glue Your Fabric
Part of what makes this perfect for kids is that you don't need to be precise! Glue the fabric down with the glue stick. It's ok if it overlaps a little or goes over the edges.
2. Give Your Egg a Haircut!
After you have all the fabric glued down, simply turn the egg over and carefully cut away the excess fabric around the template.
3. Admire Your Handiwork
Once you've cut away the extra fabric, you won't be able to tell that it ever went over the edge!
How to Make an Egg With Squares
1. Arrange and Glue Your Squares
I made another smaller egg using squares instead of stripes. It definitely has a much different feel from the striped version, it's a lot scrappier and more like patchwork.
This is such a great way to use up scraps you have laying around. I hate throwing away any piece that seems big enough to use, so this project was perfect for me!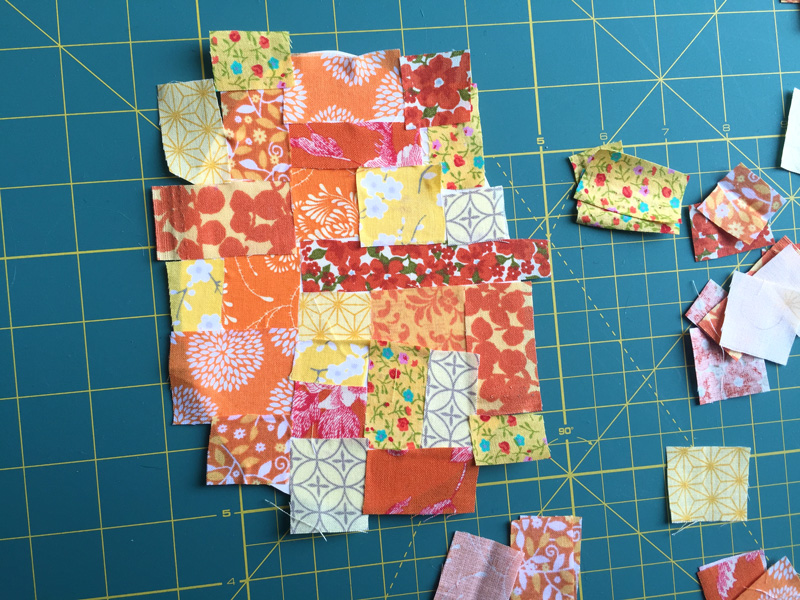 The Finishing Touches
1. Add Mod Podge
After I was finished, I added a layer of Mod Podge over the top of my eggs to seal them and prevent them from fraying.
2.Decide How You're Going to Use Your Cute Creations

There you have it! These could be made so many different ways and give you a really bright and fun Easter decoration! I stood mine up on my fireplace, but I think these would also be great framed or you could write on the back and send them as an Easter card!
How do YOU plan on using this Easter egg craft? Tell us, and then check out my blog for more fun tutorials!
Latest posts by Rebecca Greco
(see all)