They're some of the most disheartening events: the day you outgrow your favorite pair of jeans or lose a little weight and try to pull on a cherished shirt…only to find your arms are drowning in fabric! You don't want to throw these items out, but you're also not comfortable in them anymore. The awesome news is, there are dozens of easy ways to alter your clothes so they make you feel wonderful again. Turn your skirts into dresses, your pants into skirts, and your sweaters into button-up cardigans! There are more tricks out there than you've ever imagined. Click on the links below for some seriously helpful tutorials and tips on easy alterations from AllFreeSewing. You and your closet will be friends again in no time.
If you love DIY style, consider learning how to make clothes from start to finish! Our collection of 500 DIY clothing ideas has a TON if handmade clothing ideas to try out.
Dragging sleeves are irritating! They get in the way while you're trying to write, cook, type, and put on makeup. Use this easy tutorial to keep your shirt sleeves in ship shape. It might seem like an unimportant change to make, but shortening your sleeves can make a world of a difference.
Also, learn how to sew a button onto shirts or any other piece of clothing by following this tutorial on Hand Sewing Buttons.
I think I've needed two or three different bra sizes in my life thus far..and those babies are EXPENSIVE! Don't waste money on new bras anymore. Alter the ones you already have and spend the extra cash on a new top you'll look great in instead.
There is NOTHING more uncomfortable than an ill-fitting pencil skirt, but there is also nothing more empowering than strutting down the street in one that hugs your body just right. Do yourself a favor and take the time get yours fitting correctly. You will be thanking yourself for years.
You gotta feel good in your pants. You just gotta. They're with you almost every day. You've got to drive in them. You've got to go to work in them. Sometimes, you have the dance in them. Altering your pants so they fit you correctly is always worth your time.
Don't waste money buying brand new jeans for your kids every fall. They outgrow them faster than you can earn the money back! Add adorable fabric cuffs to the bottoms instead. They'll look good, and your wallet will be singing your praises.
Having pockets to hold your phone and a little cash is THE BEST THING in the world, especially during the spring and summer when you don't necessarily want to be bothered by lugging around a purse. Turn ALL of your skirts into your favorite skirt by adding cute little pockets to each and every one.
Once you have a handful of shirts you can count on to be flattering and comfortable, it's hard to give them up! Never say goodbye to that favorite top again. Use this tutorial and make sure your shirts not only fit but make you feel happy and fabulous for years to come.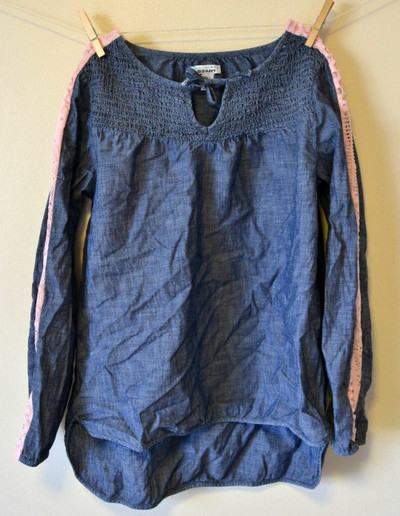 You love the pattern on that skirt in your closet…but you're not really a skirt person anymore. Maybe you were never really a skirt person. It's ok! Own it! Give that beautiful fabric some new life by transforming that so-so skirt into a bada-bing dress you'll feel incredible in.
Every fall, the itch to buy new sweaters sets in. The only problem is, they're getting super expensive. I swear, nearly every sweater I fell in love with last autumn ended up being at least twenty dollars more than it would have been the previous year. They're onto us people, but we can still outsmart them! Turn your oldest sweaters into cardigans and let them breathe new, cost-efficient life into your wardrobe.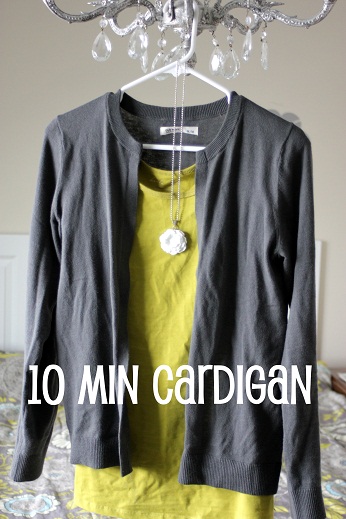 You're tired of your old pants, and you love to twirl. Sounds like the perfect recipe for a refashioning! If you've got a pair of flowy, wide-legged pants you're never going to wear again, you could be twirling in no time at all.
Thanks for reading! Comment below to tell us about the best transformations living in your closet.
Latest posts by AllFreeSewing
(see all)