Print This Post
There are a lot of free dress patterns floating around the Internet (we even have a few, ourselves!) but nothing quite beats the satisfaction of being able to make your own dress completely from scratch, without needing to hunt down the exact pattern you need. Well hold on to your hats, because Elena from Randomly Happy is going to show you how to make your own dress pattern in her super-easy tutorial! All you need is three measurements and you'll be well on your way to whipping up a simple dress that's totally customizable and totally you. Head over to her blog to check it out!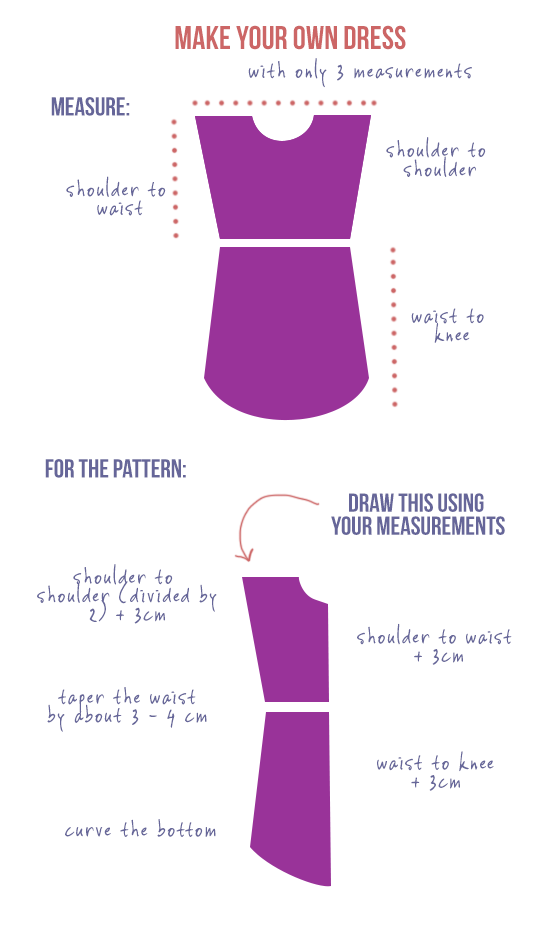 Click here for the full tutorial!
Seams and Scissors is a place where sewing and quilting are celebrated every day. It is a creative resource for those who both cherish these skills and those who want to acquire them. On Seams and Scissors the curious creator will find full sewing and quilting tutorials, project collections, tips and tricks, as well as endless inspiration.
Latest posts by Seams and Scissors (see all)
Print This Post