Psst… free fabric opportunity below.
What?
What did you say?
Did you say… "free fabric"?
You heard (read, sorry we can't talk to you all in person) correctly, there's free fabric over here at the top secret Seams and Scissors headquarters, and we're giving it away.
CALM DOWN. Before we all loose our heads and recklessly abandon ourselves to wreck our neighbors' computers in a mad scheme to be the only entrants, we should probably go over the details of the situation. (Also, please don't wreck your neighbors' computers. If you want more fabric just take it from their stash when they aren't home.)
The Details on the Donna Downey Studios Giveaway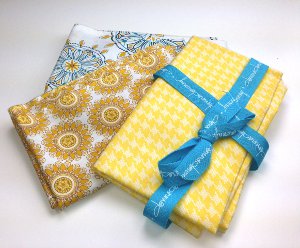 Who?
Donna Downey Studios. Donna Downey, bestselling author, instructor, and crafter, gives this site offers products that range from fabric to amazing stamps. We highly recommend that you pay it a visit.
What?
A giveaway offering Fabric from Donna Downey Studios right here.
Where?
You can enter this giveaway on AllFreeSewing.com.
When?
This giveaway is happening right this very minute! That means you can enter right this very minute! Furthermore, this giveaway runs until November 24th. You are allowed to enter once a day, every day until the very last possible minute. What in the world are you waiting for?
Why?
We've said it before, we love you. HOWEVER, we also love finding new products for ourselves our readers. We are absolutely in love with the styles found in Donna Downey Studios and we want you to have the opportunity to work with this amazing fabric.
Do you have a favorite fabric you couldn't live without?
Latest posts by AllFreeSewing
(see all)