Every Sunday afternoon, we plan on bringing your favorite free sewing patterns from the week before with a weekly roundup post that you can enjoy with a relaxing afternoon cup of coffee (or an evening glass of wine). How do we know you loved these free sewing patterns? Because you have been clicking on them, sharing them, and raving about them. We here at Seams and Scissors love bringing the best and the brightest projects to our readers and these are our shining stars! Most of these patterns, projects, and ideas are tutorials that were found in our daily newsletters. So, if you are loving the free sewing patterns you see here, head on over to AllFreeSewing.com to sign up for our Sewing It Up newsletter. If you do this, you will receive hundreds of sewing patterns in your inbox every week. I can guarantee that you will love it. Enough ranting and raving! Without further ado, here are 10 Sewing Patterns You Loved This Week!
This week, you were totally into…
There were a few trends that seemed to stand out this week. As the seasons come and go, sewists have new interests and new ways they want to sew. Whether it is beach bags in the summer or comfy recycled sweater dresses in the fall, there is always something you just cannot stop searching for free sewing patterns to explore the trend.
Anthropologie Knock-Offs (and I don't blame you).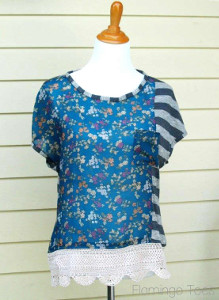 I will admit it. I am addicted to Anthropologie too. Their designs are just too unique, too pretty, and too much to handle. The problem is they are too expensive too. That's why knock-off patterns that resemble their designs are such stars. You get all the style for a fraction of the price.
1. Anthro Striped Knock Off Top
2. Anthropologie Work Skirt
Doing It Up with Denim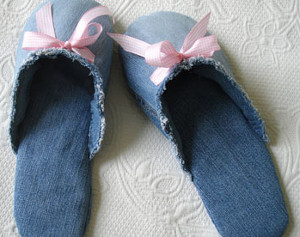 Maybe it is the casual summer style that we're all loving or sewists are just looking to use up old jeans. Whatever it is, you're all about denim right now.
1. Denim Fabric Basket Tutorial
2. How to Make Slippers from Jeans
Bags, Bags, Bags!
We weren't surprised with this one. Our readers always adore bags. With so many options and free sewing patterns out there, learning how to sew a bag is the perfect sewing endeavor.
1. Posh Paneled DIY Makeup Bag
2. Twenty Minute Tote
3. Your Purse Pattern Tutorial
Speaking of bags, you adored these coin purses!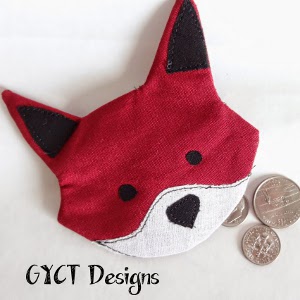 1. Ramen Noodle Zippered Pouch
2. Macaron Coin Purse
3. Foxy DIY Coin Purse
Don't forget to check back next week to see what free sewing patterns our readers are all about! If you are loving or looking for something in particular, please let us know. We're always looking for new ideas!
What did you make this week?
Latest posts by AllFreeSewing
(see all)