Congrats to yesterday's winner, Chris, on winning Day 6's daily giveaway! Congratulations also to Carol Norton, our Day 7 winner! We will be in contact so that you can claim your prize.
It's Day Seven of National Sewing Month! Don't forget to visit Seams and Scissors every day to find daily giveaway opportunities and sewing ideas! To enter today's daily giveaway, find the contest rules and leave a comment below. Also look out below for details on how to enter our National Sewing Month grand prize that includes a BERNINA 215 Sewing Machine! Too see the daily blog posts, projects of the day, and more National Sewing Month details, click here.
Today's National Sewing Month post is brought to you by Amber from Tangible Artiste!
Long title right? I hate hand-stitching! My Grandma gave me a quilt top that I am going to finish that was completely hand-stitched, you know what I Said? "That person was crazy!" Don't get me wrong I completely admire those who have the patience to neatly feed the needle in and out for every seam but that is not me. I would have been a terrible homemaker in the 19th century!
If you've sewn with any dress pattern where it is fully lined I'm sure you've seen "hand stitch shoulder seam closed." Well here is a trick/ technique to help you.
 Stitch all bodice pieces together, my zipper was positioned in the back.
 Do the same with your lining.
 Lay lining on top of your bodice right sides together and pin an 1″ away from each shoulder seam
 stitch necklines and armholes stopping at each pin, this is very important
 trim your seam allowance or notch it to get a nice clean curve. with your bodice laying flat, turn the front piece of your bodice right side out, but leave the back bodice.
 next take the right side of your bodice and insert it into the right side of your back bodice, lining up the shoulder seams and pin lining to lining and your outer fabric to your outer fabric
 stitch these pieces together
 next pull your bodice further through your shoulder seam until you see stitches, now you will stitch the seams closed across your shoulder seam.
 fold it right side out and iron
It's so clean looking and no worries of hand stitches not holding up to the rigorous child's play. If you're having a hard time following the steps feel free to leave a comment or message me. I've found it's best to do the step by step while sewing, because some things are just easier to understand when you're own hands are working it.
Be sure to see all of Amber's projects on Tangible Artiste!
Also remember to check out the Project of the Day right here!
To enter the daily giveaway to win a Simplicity Swag Box, leave a comment below telling us:
Does the idea of sewing a bodice scare you?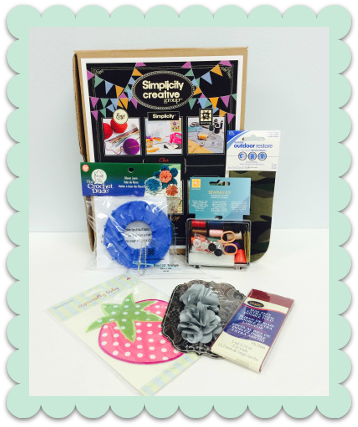 Official Rules for Daily Contest
There is a maximum of one entry per person. The entry will be based upon a comment left on this blog post. Duplicate comments will be deleted and are not tallied.
Winner will be selected at random from the comments on this blog post below.
You have until tonight, September 7th, 2014 at 11:59p EST to leave your comment on this post. Comments posted after that will not be counted.
Contest open to anyone 18+ in US and/or Canada.

Latest posts by AllFreeSewing
(see all)