You've just finished the most beautiful quilt, strewn with rich colors and winding patterns. If it's too pretty to keep on the couch or your bed–where spills or puppy prints could soil it–consider hanging it on the wall! If you've got a large wall in your foyer, living room, or even a very tall, vaulted ceiling in one of your stairways, a quilt could be the perfect way to decorate. You can even get creative and use a quilt as a "headboard" for your bed! We're pretty obsessed with that last idea right now. There are several options when it comes to hanging a quilt. Below, you'll find some classic ideas, as well as two of our favorite methods we've recently seen around the web.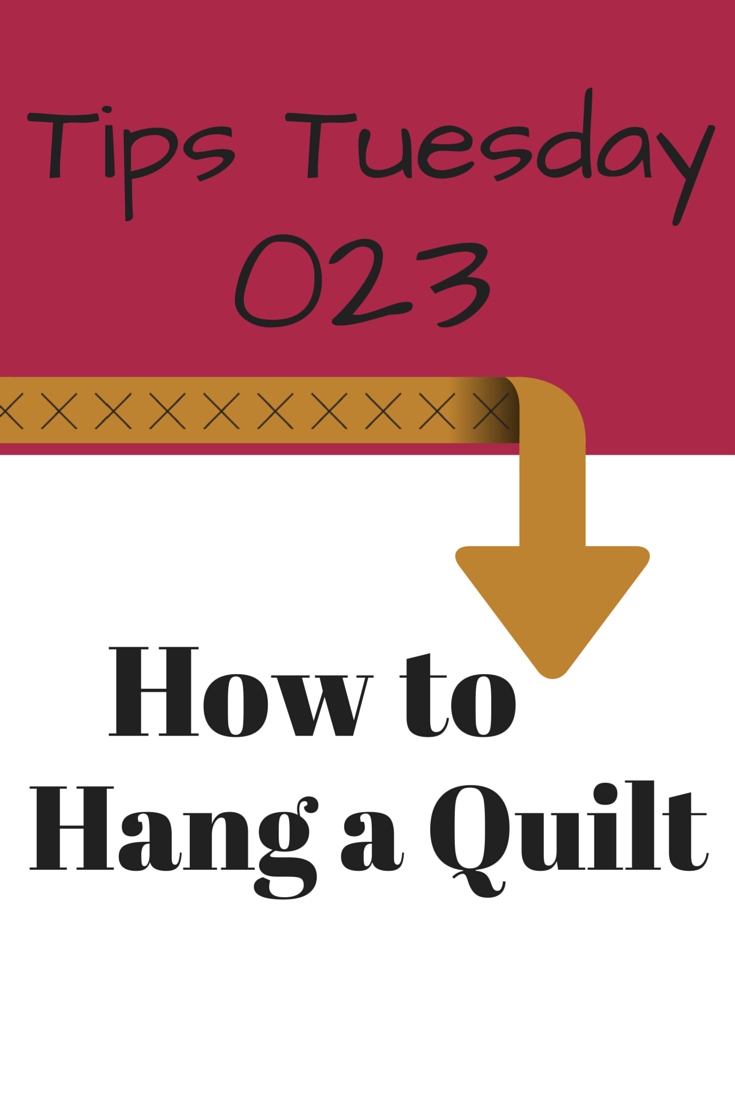 1. With a Decorative Rod
Unless your quilt is very large, a cafe rod should do. You can find these at any hardware or home appliance store, such as Bed Bath and Beyond. Choose one that fits the aesthetic of your home. Unless you have already sewn tabs or a sleeve onto your quilt, now is the time do so. If you'd prefer not to sew them on yourself, you can purchase fabric tabs which can be easily secured to the quilt with safety pins.
PSST! Wondering how to make a quilt sleeve? Check out a FREE tutorial.
2. With Velcro
Velcro patches can be purchased and applied to your wall and to the back of your quilt. This method is desirable because it allows you to hang your quilt without the appearance of a rod. They will appear more like paintings on your wall!
3. With Wooden Coat Hangers
We love this idea from Quilters, Their Quilts, Their Studios, Their Stories: With Access to More than 80 Online Quilt Patterns. For a summery, rustic look, hang a quilt with a cheerful palette from wooden coat hangers with clips attached. Great for an outdoor party or an eclectic nursery.
4. With a Baseboard and 3M clips
This is another great idea we wanted to share with you from the clever quilter behind 42 quilts. Insert a 1″ baseboard into the sleeve on the back of your quilt and then use 3M hooks to hold the quilt up. You can find the full tutorial right here. Pretty clever, huh?
 Have a Sewing Tip or Trick You Would Like to Share?
Comment below and we might feature your trick here on Seams and Scissors! A great sewing hack can make a world of difference and there is absolutely no reason to keep them to yourself. Interested in writing a Sewing Tips and Tricks Tuesday post for us? Go ahead and email us at editor@allfreesewing.com or click here to submit your idea.
Latest posts by AllFreeSewing
(see all)