Congrats to yesterday's winner, KittenWithAWhiplash, on winning Day 27's daily giveaway! We will be in contact so that you can claim your prize.
It's Day Twenty-Eight of National Sewing Month! Don't forget to visit Seams and Scissors every day to find daily giveaway opportunities and sewing ideas! To enter today's daily giveaway, find the contest rules and leave a comment below. Also look out below for details on how to enter our National Sewing Month grand prize that includes a BERNINA 215 Sewing Machine! Too see the daily blog posts, projects of the day, and more National Sewing Month details, click here.
Sewing is not a skill only sewists and quilters use! It can be applied to all types of crafting! Here at Seams & Scissors, we aim to celebrate all types of sewing. That's why we invited the editor from AllFreePaperCrafts into the studio to show us how she uses stitching while creating paper crafts! Learn from the experts when you check out this paper stitching tutorial. Paper stitching is the art of using thread and a needle to stitch onto paper, adding some decorative flair with traditional sewing methods by adding them to a non-traditional medium. Paper stitching is gorgeous and is the perfect addition to a homemade card or other paper craft ideas. Homemade card creation is a type of crafting that has become a blockbuster of an activity over the past few years. Instead of spending a few bucks on a silly card without much sentiment, many crafters are opting to put their heart and souls into their cards and the results are spectacular!
If you love to embroidery or are looking for a new way to sew, you're going to love trying out this method. Our editors had a blast learning from the lovely editor Dana from AllFreePaperCrafts.com! Without further ado click play to Learn How to Paper Stitch with AllFreePaperCrafts!
How to Paper Stitch
Loving this idea and anxious to try it out on your own? Then check out some of the
paper stitching tutorials
they have over at AllFreePaperCrafts! You could even use one of
our free embroidery patterns
to make an extra-special card for a loved one. The possibilities are endless when you combine crafts!
To enter the daily giveaway, leave a comment below telling us:
Have you ever tried paper stitching?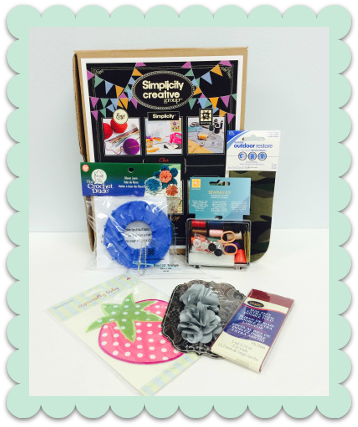 Official Rules for Daily Contest
There is a maximum of one entry per person. The entry will be based upon a comment left on this blog post. Duplicate comments will be deleted and are not tallied.
Winner will be selected at random from the comments on this blog post below.
You have until tonight, September 28th, 2014 at 11:59p EST to leave your comment on this post. Comments posted after that will not be counted.
Contest open to anyone 18+ in US and/or Canada.

Latest posts by AllFreeSewing
(see all)