Though sewing was viewed as a necessity for people living during our grandparents' time, nowadays it's seen as more of a hobby. An amazing…and often expensive…hobby. f you want to sew because it gives you pleasure and satisfaction, but you have a budget that doesn't allow for much "fun" spending, then you must become resourceful. The great news is, sewing on a budget it a lot easier than you might think. There are oodles of free sewing patterns, coupons, and upcycling tricks to be found online, and don't forget that there are seamstresses all around you that you can share ideas a supplies with!
1.Be Your Own Seamstress
Learning to mend, repair, alter and upkeep your wardrobe and your home's soft furnishings and textiles will stretch your budget dollar further and be friendly to the earth. You could also pick up a little extra cash mending things for friends and neighbors.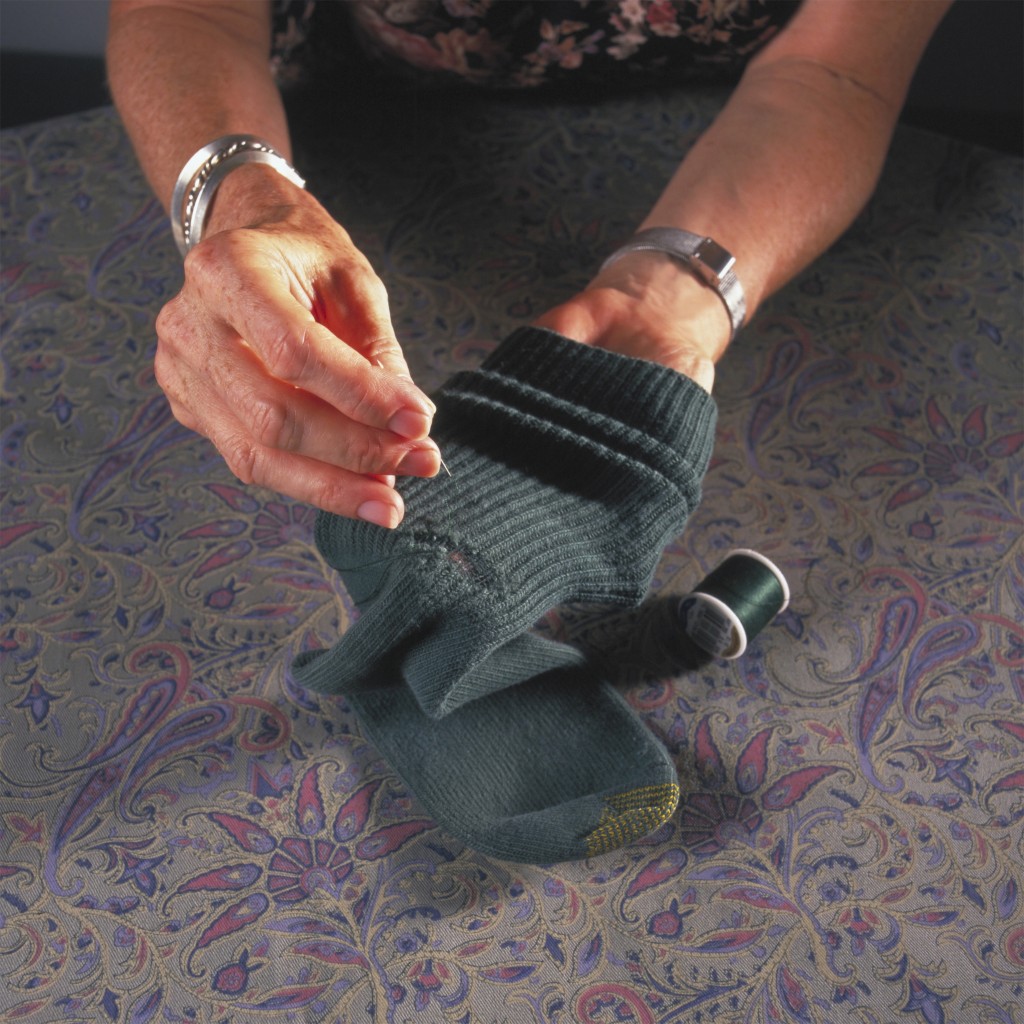 2. Check for Coupons
There are always coupons to be found online. Check for them before going to the fabric or crafting store. You won't regret it!
3. Join Loyalty Clubs
So many stores have either mailing lists, memberships, loyalty cards and other frequent buyer programs that are FREE, take advantage of these. Subscribe to a store's newsletter and receive offers that are not available to the general public just walking into the store from off the street.
4. Get Thrifty
Shop at thrift stores, second hand shops, garage sales, charity sales and more. Often fabrics and supplies that have never been used can be found for cheap. You may even find some pieces just ripe for upcylcing!
5. Become an Upcycling Fiend…
Recycle used clothing and sheets and every other fiber into a new article. Save those old curtains and turn them into pillows or garment bags to store your off season clothing. Turn that fabric from men's shirts into shorts for the kids and even dresses for little girls.
6. …And upcycle What Your Friends Don't Want
If you want to sew and keep your fabric stash alive, there's no time to feel shame. Let everyone in your life know that you are willing to take all their unwanted clothes and household fabrics. People may throw away perfectly good fabric without realizing they've got a friend who could make great use of it.
 7. Buy in Bulk
Buy in bulk with someone else who sews, and split the cost. I have personally done this on several occasions with my crafty friends.
8. Stalk the Sales at Stores You Like
Take advantage of pre-season and post-season sales. Some fabric stores with loyalty or membership clubs send out invitations prior to the new collection of the new season in advance to their special customers allowing them first dibs on the newest and latest and even offer some incredible savings. Yes, it is good marketing and they do this to increase their bottom line, but hey there's nothing wrong if it helps you out. Just make wise purchases.
9. Look for Freebies Online
There are more free sewing patterns and free technique tutorials online than you would expect. Sites like this one are a plethora of free and wonderful information. It is possible to learn all the basics of sewing and even the advanced skills with a few strokes on your keyboard, or taps on your screen.
10. Do a Skill Swap
Get together with other sewists you know and teach one another.  You may even be able to connect with someone over Skype if you cannot meet to talk technique in person.
How do you stay thrifty while indulging your sewing talents?
Latest posts by Ann Strecko Koeman
(see all)