Today's National Sewing Month Project is brought to you by Remona from TheStitchingScientist.com.
Hey All! Recently, I have been obsessed with champagne colored accessories and makeup. I think everything champagne screams glamour. This is a simple rectangular tote bag that uses champagne leather fabric on the outside and a champagne lining on the inside. Although it is simple, I love how elegant and designer like it looks. It adds a bit of elegance to any casual day. The bag pattern comes with a zipper pocket on the inside and two storage compartments. It makes for the perfect grab and go bag. I am calling this pattern the Champagne Pop tote because it is just that; it adds a pop of champagne to any style.
I made the side boxy to give the tote more structure. I think it came out pretty neat and I definitely plan on sewing more of these in the future.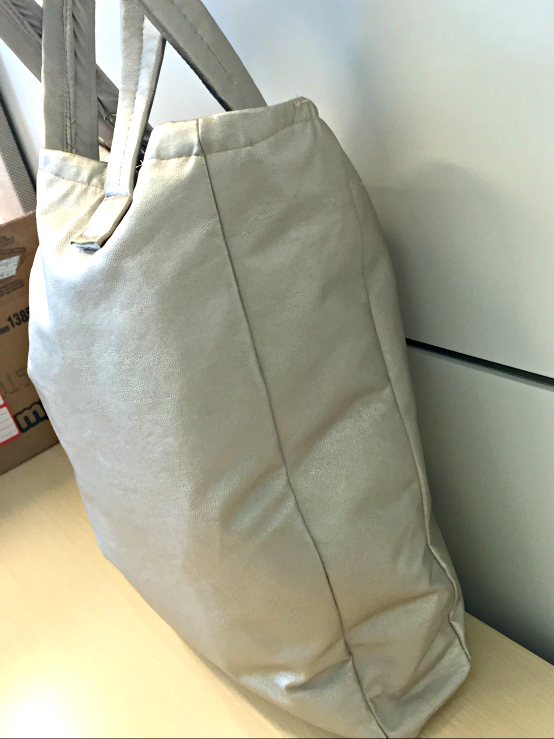 Here is what the inside looks like. I really think this champagne colored lining adds a bit of a high end look to the tote. Don't you?
And so there you have it, my champagne pop tote! Hope you guys enjoy the pattern.

Your Supplies:
Measure and Cut
Cut 2 pieces main leather: 18″ x 13.5″
Cut 2 pieces main leather 18″ x 4″
Cut 2 pieces lining : 17″ x 13.5″
Cut 2 pieces lining 17″ x 4″
Cut 2 pieces heavy interfacing: 17″ x 12.5″
Cut 2 pieces heavy interfacing 17″ x 3″
For straps cut one piece 44″ x 4″ leather fabric
For straps cut one piece 43″ x 3″ heavy interfacing.
Cut 1 piece 7″ x 16″ for the pocket
Cut 1 piece 10″ square for the side compartments.
Sew
First iron on all your interfacing to the wrong sides of your leather fabric.
Let's start with the main bag first.
Sew the two main pieces at the bottom right sides together.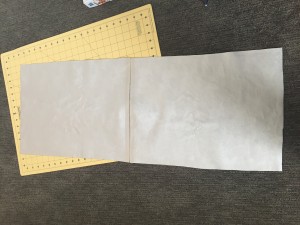 Next, pin and sew the side right side together to the side of the front and back pieces. Repeat for both sides.
You may have some left over at the top. Cut and line up all your edges.
Now, lets move on to the lining.
Take your pocket piece and sew the zipper on the opening right sides together.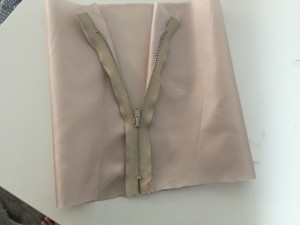 Fold the zipper so that it sits on the top. Sew all the way around with 1/4″ seam allowance.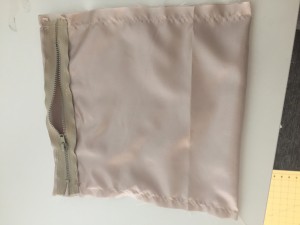 Now turn it inside out and sew on one of your main lining pieces about 6″ down from the top. Sew with 1/2″ seam allowance so that you raw edges inside are hidden.
Next, take your other 10″ square compartment piece and double fold the raw edges all the way around.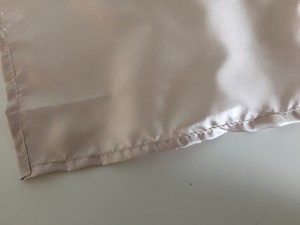 Sew it in the center about 6″ down from the top of the other main lining piece. Sew the center to give you too compartments.
Assemble your lining the same way you did your main leather bag.
Next, let's do the straps. Take your long piece and iron on the heavy interfacing.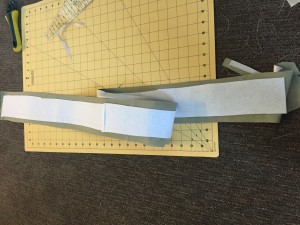 Fold in the sides about 1/2″ in and sew closed.
Now turn it so that the seam is at the back.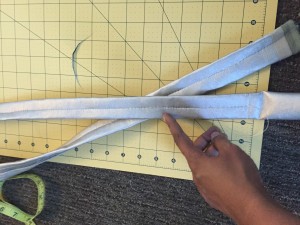 Cut it in two pieces and sew each piece on the front leather fabric. You can sew these about 3-4″ from the top and about 3-4″ from the side.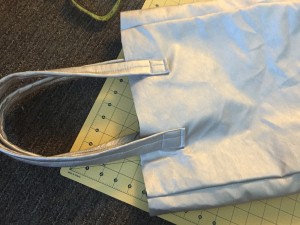 Next take your lining piece and fit it into your main bag wrong sides together. Baste stitch about 1/2″ from the top of the main bag all the way around.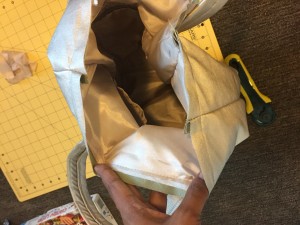 Next, fold over the main lining about 1″ and sew all the way around to completely cover the raw edge of the lining.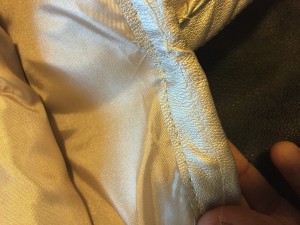 That's it, you are done!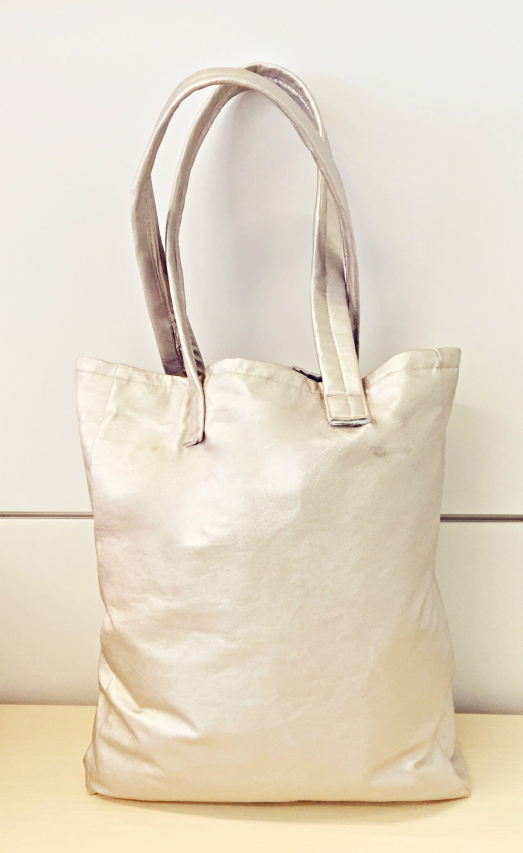 Thanks for visiting and Happy Sewing!

Today's Prize is a great collection of sewing books and Coats&Clark thread.
To enter the daily giveaway, leave a comment below telling us:
Who do you sew for most?
Official Rules for Daily Contest
There is a maximum of one entry per person. The entry will be based upon a comment left on this blog post. Duplicate comments will be deleted and are not tallied.
Winner will be selected at random from the comments on this blog post below.
You have until tonight, September 15th, 2015 at 11:59p EST to leave your comment on this post. Comments posted after that will not be counted.
Contest open to anyone 18+ in US and/or Canada.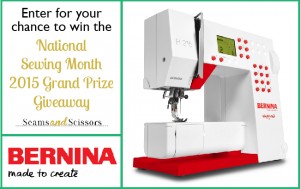 Enter daily for your chance to win the National Sewing Month 2015 Grand Prize Giveaway.
Latest posts by AllFreeSewing
(see all)