Shark Week might not be a nationally recognized holiday but as far as I am concerned it should be. Ever since I was a little kid, I have been fascinated by sharks. Sure, great whites and hammerheads can be terrifying. They are also completely cool. Very few elementary school kids do not go through a shark fascination or obsession. The best way to help your kiddo through their new fascination with the ocean-dwelling carnivores? Learn how to make a shark for this momentous occasion! If you cannot figure out how to celebrate Shark Week, these how to make a shark crafts are your best bet. These easy sewing projects are as fierce as they are cute. Get your Shark Week on with Jaws-Dropping Ideas: How to Make a Shark for Shark Week.
Whether you want to know how to make a shark for a little one or you want to learn how to make a shark for the Spielberg-loving film aficionado in your life, these shark crafts are a blast. Show off your sewing skills in a unique way with these totally unexpected sewing ideas. These easy sewing projects based on our favorite marine carnivores are sure to drop jaws with their sharp teeth. Take a bite out of one today!
Dun Dun Dun Dun
Shark Hooded Towel: Make bath time just a little bit sharky with these double-duty towel and shark costume.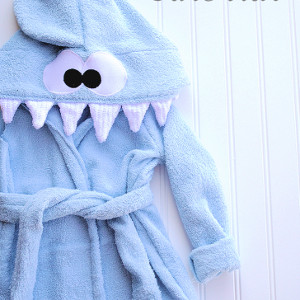 Sharked Stuffed Softie: Learn how to make a shark that is as easy to create as it is cuddly.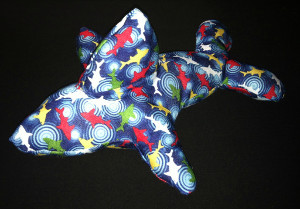 Super Shark Satchel: This isn't your mom's beach bag!
Silly Shark Bed: Make this hilarious DIY dog bed.
Trick or Shark! Treat Bag: If your kiddo is planning on going on a nautical-themed friend this Halloween, add this treat bag to their get-up.
Little Sharkhog: Got a guinea pig or hedgehog? Strap this fin on them for some fun.
Shark Attack Hat: Make this silly hat for when you kiddo wants to play pretend.
Finger Chomper: Learn how to make a shark your kid will not want to put down.
Shark Fin Costume: This tutorial shows you exactly how to make a shark fin.
Shark Bite Swimsuit: Learn how to make a shark suit that will drop jaws at the beach.
Shark Teeth Bag: Let your little shark store their teeth for the tooth fairy in this quirky craft.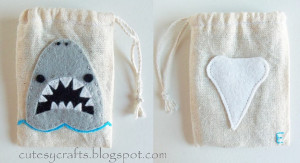 If you have a taste for animal crafts after this post and want more, check out our animals tag and go wild!
Are you afraid of sharks?
Latest posts by Seams and Scissors
(see all)