Congrats to yesterday's winner,  knittingdancer on Ravelry, on winning Day 30's daily giveaway! We will be in contact so that you can claim your prize.
It's Day Thirty-One of National Sewing Month! Don't forget to visit Seams and Scissors every day to find daily giveaway opportunities and sewing ideas! To enter today's daily giveaway, find the contest rules and leave a comment below. Also look out below for details on how to enter our National Sewing Month grand prize that includes a BERNINA 215 Sewing Machine! Too see the daily blog posts, projects of the day, and more National Sewing Month details, click here.
Everyone's body is unique, and that's what makes us beautiful. Using clothes to highlight your unique assets can make you feel so confident, pretty, and proud of who you are. However, it sometimes seems like clothing companies don't understand that we aren't all built the same way. Clothes that are made for stick-thin models just aren't going to fit well on most real women. If you've got curves, you have probably felt the frustration of putting together a fashionable, age-appropriate wardrobe that fits you well and makes you look good. Plus size clothes tend to be frumpy and aging, but tight, unflattering pieces that cling in all the wrong places will leave you feeling uncomfortable and unhappy.
We here at Seams and Scissors firmly believe that every woman should feel gorgeous and comfortable in her skin. Clothes should be empowering, not demeaning. Instead of spending money on ill-fitting pieces, you can learn how to sew clothes for yourself that will make you feel like a new woman. In this collection, Love Your Body: 18 Figure-Flattering Patterns for Plus Sizes, we have gathered the prettiest dresses, skirts, and tops that will make you feel like the beautiful person you are. These free sewing patterns will help you easily create sophisticated garments that will highlight your curves and skim over those areas where you might carry a few extra pounds, giving you an ultra feminine look. Being a plus-size woman doesn't mean that you can't rock the hottest fashion trends, like this Ageless DIY Maxi Skirt. You can also make clothes that give you that coveted hourglass shape, such as this Summer in the City Tank Dress. For a more casual look, make tops like this Flattering T-Shirt Refashion that are comfortable and chic at the same time. These DIY clothing ideas will help embrace your curves and walk down the street with a confidence that is more attractive than any outfit.
Tops
Flattering Sleeve Cuffs Tutorial
Bottoms
Fun and Flirty Fall Skirt
Pretty Pockets Gathered Skirt Tutorial
Dresses
Trendy Mama Maxi Dress Pattern
To enter the daily giveaway, leave a comment below telling us:
What kind of plus-size project or article would help you the most?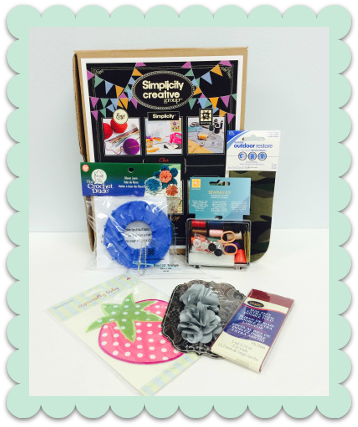 Official Rules for Daily Contest
There is a maximum of one entry per person. The entry will be based upon a comment left on this blog post. Duplicate comments will be deleted and are not tallied.
Winner will be selected at random from the comments on this blog post below.
You have until tonight, October 1st, 2014 at 11:59p EST to leave your comment on this post. Comments posted after that will not be counted.
Contest open to anyone 18+ in US and/or Canada.

Latest posts by AllFreeSewing
(see all)