Congrats to yesterday's winner, Delaine on winning Day 29's daily giveaway! We will be in contact so that you can claim your prize.
It's Day Thirty of National Sewing Month! Don't forget to visit Seams and Scissors every day to find daily giveaway opportunities and sewing ideas! To enter today's daily giveaway, find the contest rules and leave a comment below. Also look out below for details on how to enter our National Sewing Month grand prize that includes a BERNINA 215 Sewing Machine! Too see the daily blog posts, projects of the day, and more National Sewing Month details, click here.
Your sewing machine is your most prized possession, your right-hand man, your best friend. When you invest in a new sewing machine, you spend a lot of time and effort to pick the best machine for you. Once you have your machine, you may be overwhelmed by the intricate parts and unique features that your machine has to offer. Plus, over time, your machine will need care, cleaning, and maintenance. Many sewists of all experience levels have questions when they get a new sewing machine, such as how to thread, clean, and use their new machine and all of its features.
The best way to take great care of your machine and get the most out of it is to consult the company's manual. However, you might misplace your manual or not have it on hand when you're in the middle of a sewing project. For your convenience, we here at Seams and Scissors have compiled sewing machine manuals for some of the top sewing machine companies. We have manuals for all of your favorites, including Singer, Viking, and Kenmore machines. These free online manuals will help you keep your machine in top condition and become a master sewist. Take advantage of all that your machine has to offer with these helpful manuals.
 Popular Sewing Machine Manuals
Bernina Sewing Machine Manuals
Brother Sewing Machine Manuals
Husqvarna Viking Sewing Machine Manuals
Kenmore Sewing Machine Manuals
To enter the daily giveaway, leave a comment below telling us:
What sewing machine manuals would you like to see? Let us know!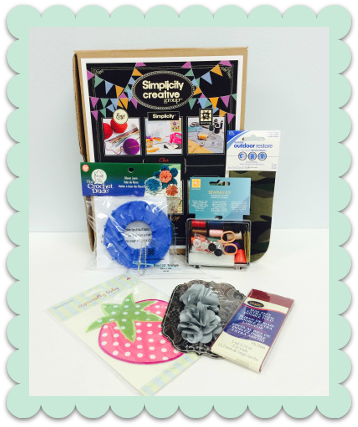 Official Rules for Daily Contest
There is a maximum of one entry per person. The entry will be based upon a comment left on this blog post. Duplicate comments will be deleted and are not tallied.
Winner will be selected at random from the comments on this blog post below.
You have until tonight, September 30th, 2014 at 11:59p EST to leave your comment on this post. Comments posted after that will not be counted.
Contest open to anyone 18+ in US and/or Canada.

Latest posts by AllFreeSewing
(see all)