When the guests all leave and you finally get all the leftovers put away, you may look at your house and think that the holidays took their toll. After you stop having a slight mental lapse about all the work you have to do to make your house look just as good as before, you should get started on one of the unexpected sewing projects below.
There are enough sewing patterns here for you to keep your house spic and span, no matter how many family holidays you decide to host. (You may want to rethink that decision.) With the amount of feet walking on your floors to the pile of toys left all over the place, there is a lot to be done. We get it, which is why we would like to show you some of our best cleaning and organizational sewing patterns.
Cleaning Patterns
Get the job done just right with this batch of sewing patterns that will help you clean. You'll never have to buy another duster again! Check out some of these projects that are sure to make your life just a little bit easier.
Reusable Swiffer Duster Cloths
Sewing for Organization
Sometimes, it's easiest to throw all of the things that are on the floor straight into a basket or bucket. When you find this to be the case, you should think about putting together one of these fun scrap boxes that will keep every room in the house neat and tidy.
Life Saving Collapsible Bin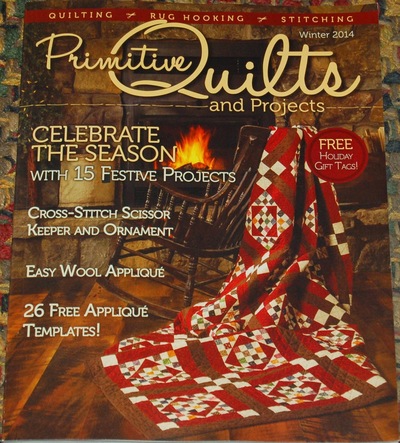 P.S. Now that you have cleaned out all the junk cluttering up your space, you have room for a brand new stack of magazines! Enter to win a year's subscription to Primitive Quilts and Projects absolutely free and receive 4 amazing issues of this gorgeous magazine!
Is there any part of cleaning you enjoy?
Latest posts by AllFreeSewing
(see all)