I won't tell if you won't. I always love "Secret Santas," especially with my crazy family. In my mind, Secret Santa is just the newer version of a White Elephant party. There was always this Ferris Wheel shot glass set that would get passed on every single Christmas. Yeah, it sounds kind of cool when you write it down…and if you're in college. But in college, money is tight. That's why homemade Christmas crafts and easy crochet patterns have been my main go-to gift. Otherwise, for my family at least, it was one of those running inside jokes. My grandma also took the opportunity to clean out her basement, but that's a different story in itself. If you're struggling to find a cute gift for Secret Santa, don't worry; I have you covered! These are the greatest DIY Christmas gifts that you can make. They won't cost too much, and some of them are super funny!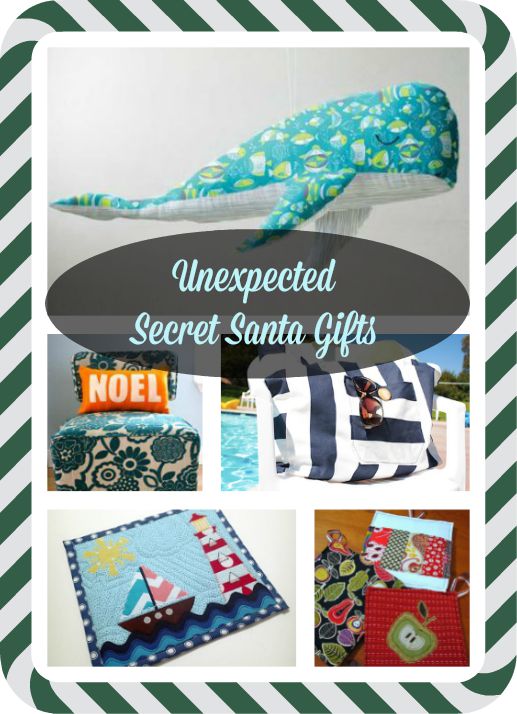 I go through phases with gift giving. Last Christmas was a tight one for me, so I crafted a lot of canvas gifts for my friends and family. They all loved it, just because I tailored the homemade gifts to their tastes, but then sometimes I get really really stumped as to what to give them. If I'm buying gifts, which I rarely do, I usually buy them all on Black Friday or Cyber Monday, and that's that. But ever since I started making some homemade clothes and crocheting, I have wanted to share these fun gifts with everyone.
Then again, the type of gift you give to people depends on the type of gift-giver you are. I like to switch between something funny and something sentimental. DIY monogramming or a hand-sewn quilt is a perfect personalized gift for the holiday season. Something funny would be a homemade tampon angel ornament. Everything depends on the person you're giving it to. With Secret Santas—we're just going to say it is for work—the same rules apply. You can make a beautiful quilt, a DIY apron, or maybe some homemade potholders if you like practical gifts.
You're probably thinking I'm crazy for thinking of Christmas so early in the year. Well my dear sewists, it takes a little time to find the perfect fabrics for your free sewing patterns, doesn't it? And with so many people to be making homemade Christmas gifts for, I'm surprised you haven't started earlier! It always made me laugh how my mom would ask for our Christmas lists in September, but it absolutely puts me in a fit of giggles how my boyfriend's mom is wrapping presents all year round.
Practical DIY Secret Santa Gifts
9 Patterns to Make Dish Towels
6 Free Casserole Carrier Patterns
What kinds of gifts to do give in a Secret Santa? Let us know below in the comments!
Latest posts by AllFreeSewing
(see all)