It's Day Eleven of National Sewing Month! Don't forget to visit Seams and Scissors every day to find daily giveaway opportunities and sewing ideas! To enter today's daily giveaway, find the contest rules and leave a comment below. Also look out below for details on how to enter our National Sewing Month grand prize that includes a BERNINA 215 Sewing Machine! Too see the daily blog posts, projects of the day, and more National Sewing Month details, click here.
Today's National Sewing Month post is brought to you by Karin from Leigh Laurel Studios!
Hi! My name is Karin Jordan and I blog at Leigh Laurel Studios where I share sewing and quilting tutorials and other crafts projects. I love making things that can be used, and I came up with this quilted jewelry drawer liner so that my jewelry doesn't slide around when I open and shut the drawer, and things don't get scratched. I smile every time I open the drawer now!
I chose three prints from the Cotton + Steel basics collection: Netorious in Cloud Silver (love the bit of metallic in it!), Dottie in Kerchief and Dottie in Fedora, and a 1/2 yard of fabric from my stash for the back. The liner is divided into three sections; play with the dimensions so that it works with your collection of jewelry. I wanted a center panel for bracelets and two other areas for other pieces. Measure the size you'd like for the center panel first, adding 1/4″ on all sides before cutting. My center panel is 6″ wide to accommodate bracelets (and therefore cut to 6 1/2″ wide).
I was precise in cutting the center panel with 1/4″ extra on the sides and 1″ extra on top and bottom, and then cut the left and right panels slightly larger and less precise with 1″ extra on each side. This will help you be able to align the prints, leave room for quilting and get the perfect fit at the end.
Align the three pieces, keeping an eye on how the prints are matching up. Sew them together with 1/4″ seam allowances and trim the top and bottom so they're square and still 1″ larger on top and bottom (align your quilting ruler with the center panel while cutting).
Make a quilt sandwich with the 1/2 yard of backing fabric, batting and the top. Quilt as desired. I followed the stripes and quilted in a large chevron pattern with Aurifil 50 wt cotton thread in natural white (#2100). Place it in the drawer to see how you want the panels to be placed, measure and use a hera marker or other marking tool and mark the size of the interior of the drawer on the fabric. I marked and cut one side at a time to help ensure a good fit.
There are a variety of ways to finish the edges, including a traditional binding. You could also plan ahead and do a self-binding technique with excess backing fabric. While I enjoy hand binding, I decided to do simple double folded seams at the edges as I plan on leaving it in the drawer.
Now my lingerie drawer has a complex; that might be next up. It's surely a lovely alternative to paper drawer liners!
Don't miss all of Karin's amazing projects at Leigh Laurel Studios!
Also remember to check out the Project of the Day right here!
To enter the daily giveaway, leave a comment below telling us:
Do you use a lining, satchel of potpourri, or nothing in your drawer?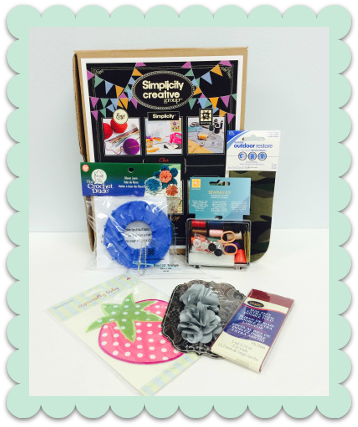 Official Rules for Daily Contest
There is a maximum of one entry per person. The entry will be based upon a comment left on this blog post. Duplicate comments will be deleted and are not tallied.
Winner will be selected at random from the comments on this blog post below.
You have until tonight, September 11th, 2014 at 11:59p EST to leave your comment on this post. Comments posted after that will not be counted.
Contest open to anyone 18+ in US and/or Canada.

Latest posts by AllFreeSewing
(see all)