For the last (but not least!) day of Organization Week, we've got a whole bunch of our best scrapbuster projects to help you clear out those old, leftover scraps from your 2019 projects! Because you can't buy new fabric until you've made room, right? (Or so we tell ourselves…) You'll only accumulate more scraps as you dig into this year's sewing projects, so it's best to clear out your stash sooner rather than later! A simple scrapbuster is the perfect easy sewing project—they're usually pretty quick to make, so you can get the accomplishment of finishing a project under your belt without any stress.
I've rounded up 16 free sewing patterns to put those scraps to use! From home decor to stylin' new clothes, you'll be surprised at all the ways you can use up those leftover pieces. Check out these easy sewing tutorials—getting organized has never felt so fun!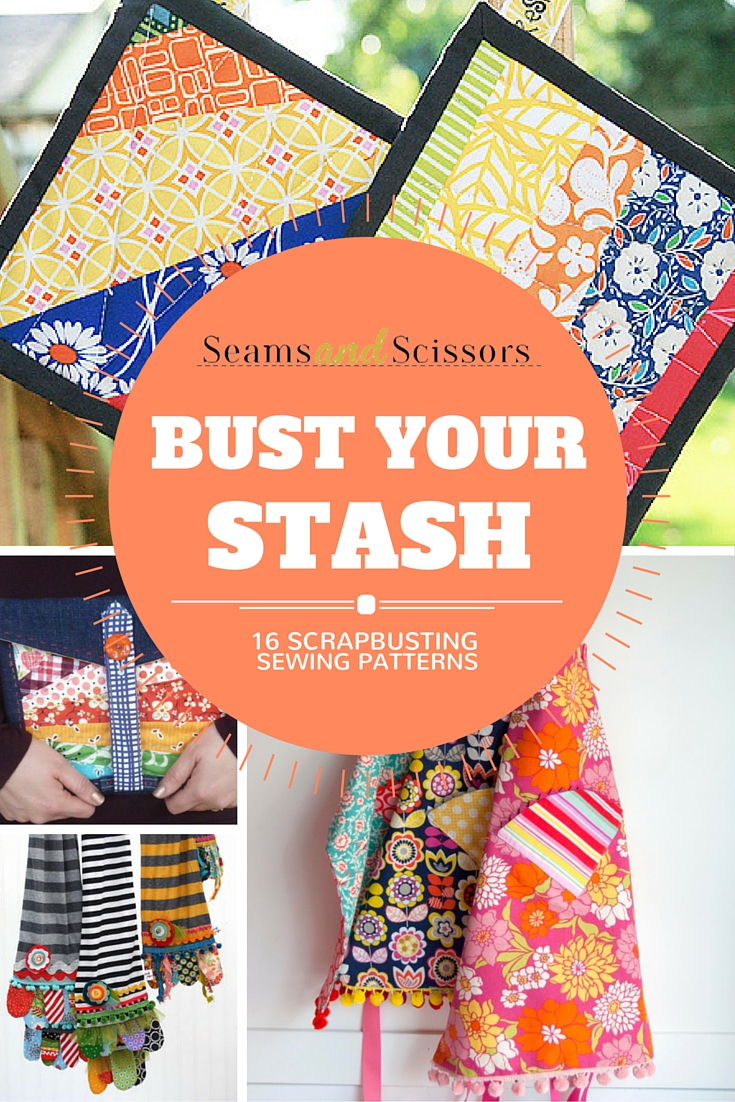 #SewOrganized: Clear Out Your Stash with Scrapbusters
Home Decor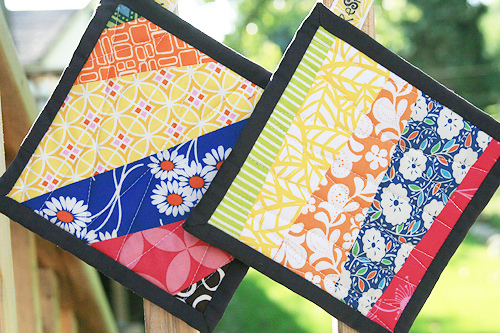 A pop of colorful fabric scraps can go a long way towards livening up your home decor! These DIY home decor sewing patterns are just the thing if your rooms need a refresher:
Easy Scrapbuster Potholder
Scrap Fabric Wall Art
How to Make a Lampshade

Scrapbuster Cushion Cover
Office
There are so many trinkets and pieces of technology in an office, it can be easy for things to get a little drab. Spice it up with these cute scrapbusters—just the thing to make your work a little more exciting!
Feminine DIY iPhone Case
Rainbow Scraps e-Reader Sleeve
Quilted Charger Pouch
Framed Office Supply Holder
Clothes
Use your fabric scraps to embellish existing clothing or to make something entirely new! These easy sewing tutorials will show you how:
Fat Quarter Crafting Apron
Scrapped Applique Shirt
DIY Ruffle Skirt
Scrappy Leggings Patterns
Accessories
Work up a quirky accent piece with these adorable accessories! These fashionable sewing patterns are super quick to make, so you'll have a whole new style in no time flat.
Scrapbuster Infinity Scarf
Happy Scrappy Scarf Pattern
Aromatherapy Eye Mask
Scrappy DIY Infinity Scarf
How do you use up your fabric scraps? Let us know below in the comments!
Latest posts by Seams and Scissors
(see all)