The results are in! At the beginning of May, our editors at AllFreeSewing and FaveQuilts posted a charity challenge for our readers: a sew-a-thon for the entire month of May for Operation Christmas Child. Our Sew-a-Thon goal was 1,000 handmade pillowcases for kids in need around the world. So how did we do?
Our editors would like to extend a huge thank you to all of our amazing readers who donated pillowcases, shared our posts on social media, and supported all of our Sew-a-Thon efforts. We couldn't have done it without you, and we're so thankful for all of your hard work. Because of your efforts, these children have brand new pillowcases that double as bags, blankets, and security items. Keep scrolling to see pictures of our donations and some special notes from and shout-outs to our readers!
Find out how you can help Operation Christmas Child by checking out this interview with Betsy Burnett, Area Coordinator for OCC.
Sew-a-Thon Wrap Up
A big thank you to the 1st Uxbridge Girl Guide Unit in Canada! Participating in the Sew-a-Thon was part of their International Service Project <3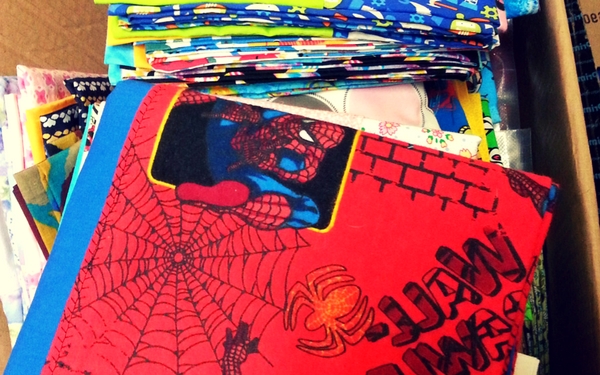 Our biggest donation came from the ladies of the Bridgeport Wesleyan Church in Bridgeport, IL. They donated a total of 63 pillowcases!
 The Country Village Quilters Senior Group donated 18 pillowcases for Operation Christmas Child!
Virginia from New Hampshire wrote, "When I saw this was about Operation Christmas Child, I decided to make a pillowcase and because my church as been involved in the shoebox event for many years, I asked the Women's Fellowship if they wanted to make some pillowcases and I would mail them out…This was a fun activity for our group! We hope you get your 1,000 pillowcases."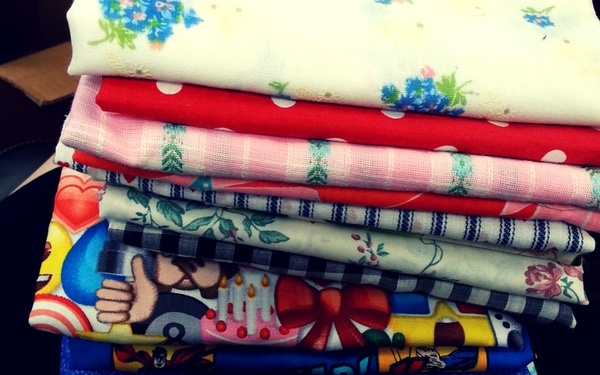 Pat from New York wrote, "I am so happy I could help making these pillowcases for such a great cause. It also helped me out as my husband has cancer and has helped me out. If you ever need more cases made, please let me know."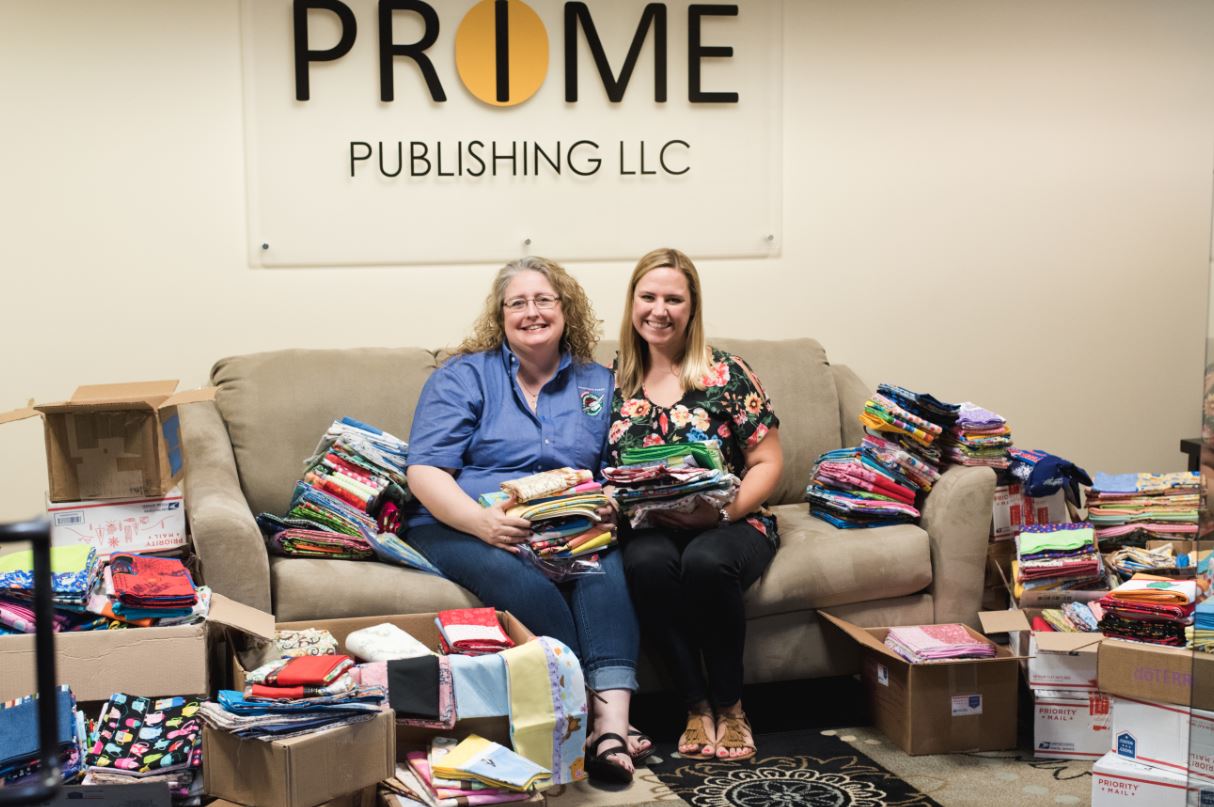 Betsy Burnett (left) from Operation Christmas Child meets with Managing Editor Jenny Benoit
Find out more about Operation Christmas Child here!
Latest posts by AllFreeSewing
(see all)