Picture this: it is baby's first birthday and you have no idea what to buy, make, or find the little one for such a momentous occasion! On one hand, you want to make something your favorite little man or little lady will love for a long time, but the reality is they probably won't remember their first birthday party, let alone their first birthday present from you. This is why sewing for baby birthdays can be difficult. If you are looking for DIY baby gifts that are extra cute and fun enough for a first birthday, but cheap enough not to break the bank, look no further than the free sewing patterns listed below! All of these gifts are baby- and mom-approved. These free baby sewing patterns are some of our cutest and most unique, easy sewing projects for little ones.
Sewing for baby birthdays can be difficult for other reasons too. Everybody is going to want to buy the baby a stuffed toy or extra special unique gift. You can make mom and dad happy instead! Use these easy sewing tutorials to learn how to sew clothing, diaper covers, bibs, or other baby necessities. New parents will appreciate the thought – and the practicality.
Sewing for Baby Birthdays: 20 DIY Baby Gifts
Sewn Baby Clothes

Dress that little birthday baby up with these easy sewing ideas for baby clothes.
Sewing for Baby Diaper Covers
A lot of parents are turning to cloth diapers these days and that means they need a lot of diaper covers. Help mom and pop out by sewing these DIY diaper covers.
DIY Baby Bibs

The older a baby gets the closer they get to eating finger food. When this happens, parents need as many DIY baby bibs as possible. Help them prepare for the mess.
Other DIY Baby Gifts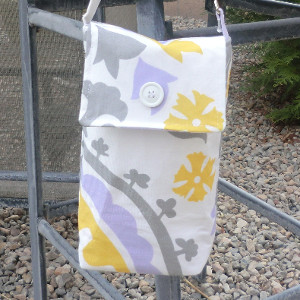 Not seeing anything you love up top? Then check out these insanely unique DIY baby gifts.
What's the first birthday you remember?
Latest posts by AllFreeSewing
(see all)