Congrats to yesterday's winner, Jeannette Sroka, on winning Day 12's daily giveaway! We will be in contact so that you can claim your prize.
It's Day Thirteen of National Sewing Month! Don't forget to visit Seams and Scissors every day to find daily giveaway opportunities and sewing ideas! To enter today's daily giveaway, find the contest rules and leave a comment below. Also look out below for details on how to enter our National Sewing Month grand prize that includes a BERNINA 215 Sewing Machine! Too see the daily blog posts, projects of the day, and more National Sewing Month details, click here.
Today's National Sewing Month post is brought to you by Judi from Teach Others to Sew!
If you love to sew, why not make some extra money while you share that passion and teach others to sew! If you do not think you know how to sew well enough to teach others, don't worry; I thought the same thing too. I was very nervous when I made the decision fourteen years ago to quit my job to stay home with my children and to start teaching people to sew instead. But I wouldn't trade my job for any other. The satisfaction that I get teaching others to sew and seeing my students full of pride from their accomplishments is a great feeling, for both them, and me. Where else can I make $50.00-$80.00 an hour teaching what I enjoy most; sewing! After receiving hundreds of emails asking me for guidance in helping other people across the world to start their own sewing studio, I decided to share my journey.
Here is a peek in my sewing studio, Love To Sew Studio, which is attached to my home. I am so grateful I was able to stay home with my children while making money teaching my favorite thing to do: Sewing!
What started out as having three sewing machines nestled in the corner of my family den, has grown into a full time job with a beautiful studio attached to my home that I am very proud of. Our sewing studio has eight sewing machines, three dress-forms, two cutting tables, and is packed with fabric, thread, and supplies. Day and night children and adults can be found in it eager to learn more about sewing, quilting, and making crafts! Some have even gone off to study fashion in college. We host many sewing charity events where our students as young as seven make quilts for kids with cancer, dresses for girls in Africa, and pillowcases for sick children, to name a few. We host a regional annual fashion show and competition where designers as young as eight show a self-sewn collection runway style with 500 in attendance. These young designers have a chance to show an everyday collection, and compete in categories which we change each year. Both industry judges and audience votes are tallied for both the designers and their creations, and the models on the runway, who are their friends. To our knowledge, it is the only fashion show for kid designers of its kind in the U.S.
Word of mouth is the best advertisement for your business. Here is eight year old Catherine sewing a quilt for a child with cancer during one of our "Sew for a Cause" events. The response for this event was so great that we had to hire a cook for the day, and expand into the living room with extra tables and sewing machines for more students to sew.
I love to sew so much, that many years ago I had a dream once that I was able to teach everyone in the world who wanted to learn how to sew. I know that sounds silly, but that was the dream I had. I shared that with my friend and a couple years later she reminded me of the dream and she told me to start a website, since that was the only way I could teach people across the world to sew. So I did, I started a site called www.lovetosew.com. It has many free sewing patterns, articles, and tutorials about sewing, crafting, fashion, and quilting. But I was still not satisfied.
Offering extra workshops like "Sewing for your American Girl Doll" keeps the little ones interested like Morgan shown here.
I wanted to also help the people across the world who had the desire to teach others to sew. So twelve years after my first site I started another on called www.teachotherstosew.com. In this site I take you step-by-step in opening up your very own sewing studio. I cover all the basics of why and how my studio grew so quickly and continues to grow. I even have a list of all the workshops and classes I have tried in the past, and I let you know which ones were successful and which ones weren't. But most important, I share my three most important reasons why my studio became so successful.
"My 1st Quilt" is a great project for kids of all ages. Nine year old Addy shows us how proud she is of her big accomplishment!
A lady who lives five miles away from me contacted me one day, and said she wanted to open up a studio just like mine. I said sure, let's be sister-schools! I felt no competition with her at all. I was that confident that we would both be successful in our business, and that the need and desire was there for both of us to prosper with students eager to learn to sew. We ended up becoming very good friends, and both of our schools remain successful.
We have found that the teens tend to lean more towards the fashion classes with sewing. Here Catie and Jacqueline are deciding what kind of closure the long black suede fitted coat that Jacqueline made should have for the upcoming fashion show.
If you want to teach others to sew, there are both kids and adults that want to learn this lost skill which is not being taught in the schools anymore. Every day requests come in by phone and email from new students. If you are thinking about teaching others to sew, don't be nervous like I was. Remember, the kids and adults you are teaching probably have never even seen a bobbin before let alone know what its purpose is. I have been told over and over again how much both the parents and students appreciate everything I taught them. I have seen many of my students grow in great leaps not only with their sewing skills, but also with their organizational skills, time management, and self-help skills. If you need some stepping stones in teaching others to sew, grab a cup of tea, stop by my site, and read on.
Don't miss all of Judi's amazing projects at Teach Others to Sew!
Also remember to check out the Project of the Day right here!
To enter the daily giveaway, leave a comment below telling us:
Do you dream of opening your own sewing studio?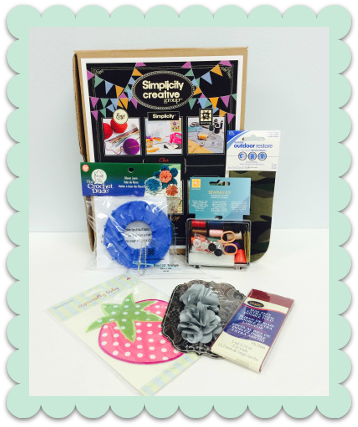 Official Rules for Daily Contest
There is a maximum of one entry per person. The entry will be based upon a comment left on this blog post. Duplicate comments will be deleted and are not tallied.
Winner will be selected at random from the comments on this blog post below.
You have until tonight, September 13th, 2014 at 11:59p EST to leave your comment on this post. Comments posted after that will not be counted.
Contest open to anyone 18+ in US and/or Canada.

Latest posts by AllFreeSewing
(see all)