Hello girls! I'm Javeriya from Sew Some Stuff and today I'll be showing you how to sew this fun and easy summer pillow to get your house ready for the sunny days.
Supplies:
1/2 yard red fabric
1/4 yard yellow fabric
fusible interfacing
sewing supplies
Steps:
Cut out the following pieces of fabrics:
Yellow: 9"x14"
Red for the front: 5"x14"
Red for the back fabric: 6"x14" and 10"x14"
Place the printout on the table, place the fusible interfacing adhesive side up on top of the printout and trace out the outline of all the letters.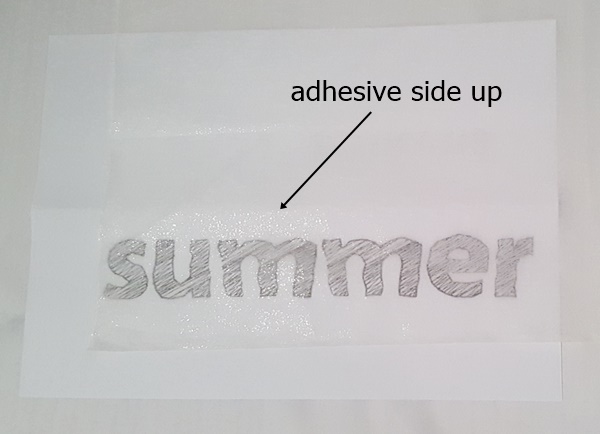 3. Cut out and fuse the interfacing to the red fabric.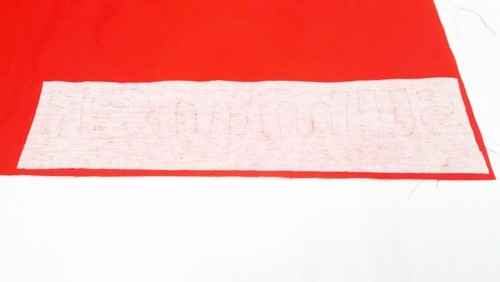 4. Next cut out all the letters.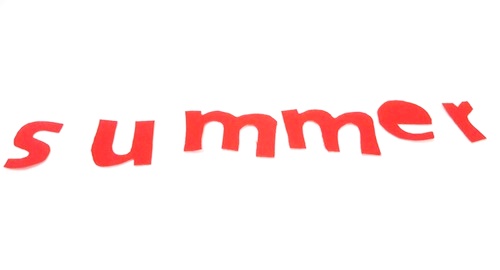 5. Place them on the yellow fabric 2"away from the bottom edge and 2" away from both the side edges. Using the liquid glue, stick them in place. I used the glue in the picture below.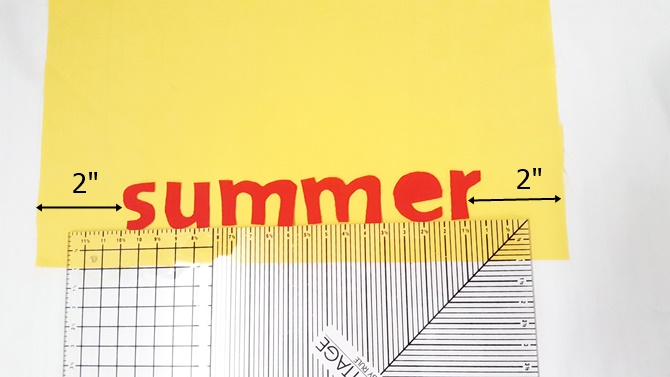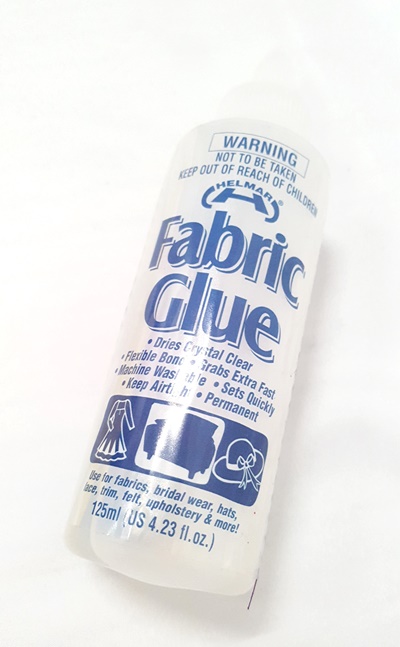 6. For the next step, you can either take the piece to your machine and do the edges like you would do for an applique or you can just apply a fray stopper. Repeat these steps for the circles too.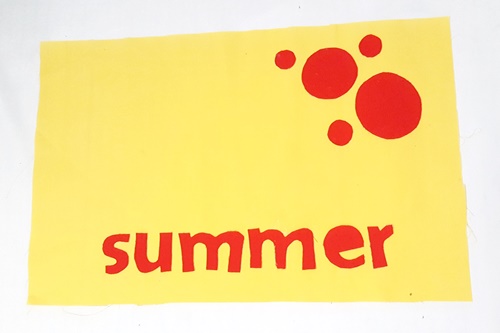 7. Place the front red piece on top of the yellow piece so that the right sides are together and sew along the bottom edge where they meet.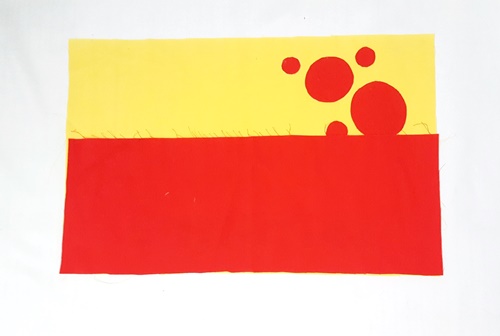 8. Flip the red piece and press along the seam. Do a top-stitch along the edge as shown by the white dotted lines.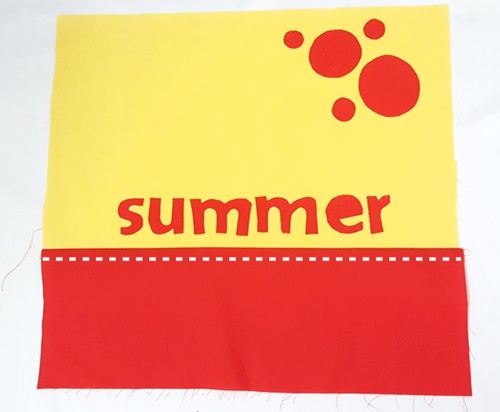 9. Next, take the back pieces, fold the raw edge of one side of each piece and sew. Place both pieces on top of the front piece, right side facing down, pin and sew all along the edge with 0.5" seam allowance. The side with raw edges should be outwards, and the side with folded edge should be inwards to make the envelope.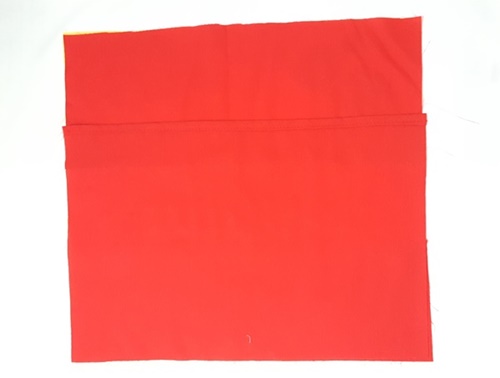 Trim the corners and turn the right side out. Press the edges and insert your pillow. You're done!
And with that we have reached the end of our post where I shared with you how to sew a very easy and quick Summer themed pillow. Did you like the idea of the Summer Pillow? Let me know in the comments below. Thanks so much for reading! Hope you have an amazing summer! Do visit Sew Some Stuff for more awesome tutorials and sewing tips.
Latest posts by Javeriya Siddiqui
(see all)