Congrats to yesterday's winner, Terry, on winning Day 11's daily giveaway! Congratulations also to Anita on winning Day 10's Giveaway from Fairfield! We will be in contact so that you can claim your prize.
It's Day Twelve of National Sewing Month! Don't forget to visit Seams and Scissors every day to find daily giveaway opportunities and sewing ideas! To enter today's daily giveaway, find the contest rules and leave a comment below. Also look out below for details on how to enter our National Sewing Month grand prize that includes a BERNINA 215 Sewing Machine! Too see the daily blog posts, projects of the day, and more National Sewing Month details, click here.
Listen up, Seams and Scissors readers, AllFreeSewing is pleased to announce the release of a brand new eBook in celebration of National Sewing Month! Filled with free sewing projects that range from clothing to home décor, this eBook will be your next go-to resource when you need something to sew up. A never-before-released eBook on AllFreeSewing, 9 Insanely Awesome Sewing Ideas: How to Sew a Pillow, DIY Home Decor, and More is your new favorite.
Don't believe us? Let's go through the basic facts of this dynamite collection.
Who?
Glad you asked. 9 Insanely Awesome Sewing Ideas: How to Sew a Pillow, DIY Home Decor, and More is not the typical free eBook full of sewing tutorials you'd find on AllFreeSewing. In fact, it's quite different. Contributors to this eBook include some of your favorite companies that include: BERNINA, American Quilter's Society, Coats & Clark / FreeSpirit Fabrics, Fairfield / Foamology, Simplicity, and Sizzix.
What?
We'll forgive you for forgetting from 30 seconds ago. It's an eBook, a free eBook. Yes! Free! Gratis! As in, you don't have to spend any money (and you don't have to create an account) to access this free eBook. 9 Insanely Awesome Sewing Ideas: How to Sew a Pillow, DIY Home Decor, and More contains nine free project tutorials from the companies (listed above), which means they're of a professional caliber (can we say "worth it"?). We'll give you a snapshot of what's inside…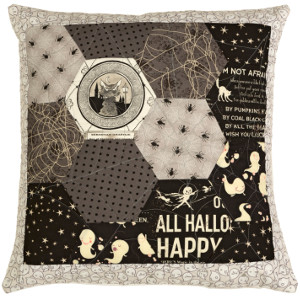 We squealed a little too when we saw it! Sew for Halloween in a sophisticated style by learning how to make this exact pillow! What would it look like in orange? in all black? Maybe in an olive? Thanks to Simplicity you're armed with the proper instructions to creating gorgeous decor.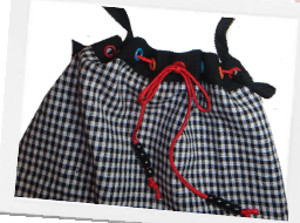 Yea, learning how to sew a bag never gets old. BERNINA is aware of your interests and put forth this delightful design that will allow you to create an awesome bag. This isn't just a typical tote, either. The Great Gathered Tote has a little edge with grommets along to opening. Hello, fabulous!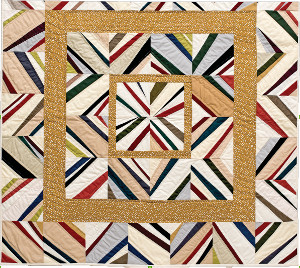 They didn't get their name by accident. When it comes to quilting, the American Quilter's Society knows what's up. Sew a quilt that uses your favorite prints to create a stunningly attractive design that will catch the eyes of any guest.
Mind you, this is just a delicious sampling of the spread you'll eat up when you download your free copy of 9 Insanely Awesome Sewing Ideas: How to Sew a Pillow, DIY Home Decor, and More.
When?
Now, sillies! National Sewing Month runs all through September and this free eBook is available for download this very minute!
Where?
You can find 9 Insanely Awesome Sewing Ideas: How to Sew a Pillow, DIY Home Decor, and More on AllFreeSewing! Rather than have you dig for it, though, we can just tell you that it's right here.
Why?
Well, 1) it's National Sewing Month, we had to celebrate, 2) we love you!
Also remember to check out the Project of the Day right here!
To enter the daily giveaway, leave a comment below telling us:
What kind of sewing machine do you have?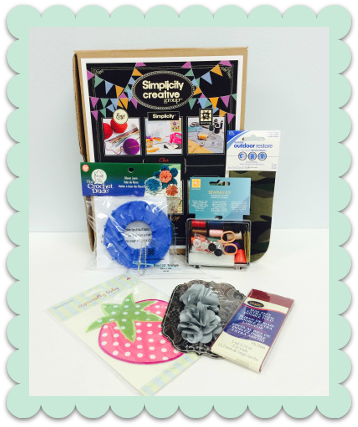 Official Rules for Daily Contest
There is a maximum of one entry per person. The entry will be based upon a comment left on this blog post. Duplicate comments will be deleted and are not tallied.
Winner will be selected at random from the comments on this blog post below.
You have until tonight, September 12th, 2014 at 11:59p EST to leave your comment on this post. Comments posted after that will not be counted.
Contest open to anyone 18+ in US and/or Canada.

Latest posts by AllFreeSewing
(see all)