And we are back to your regularly scheduled programming! Now that National Sewing Month has come to a close (I know! We miss it too!), the weekly roundup of the top free sewing patterns and free quiting patterns has returned. If you aren't subscribed to our sewing and quilting newsletters, you should be! Every week, we bring you new and old free sewing patterns to inspire the stitching bug in you. You will love them. I promise. Project-wise, we had such a fun and exciting week. You loved so many different and unique projects that we can't even categorize them! Without further ado, your  10 Faves from the Week!
Sewing It Up Projects You Loved This Week!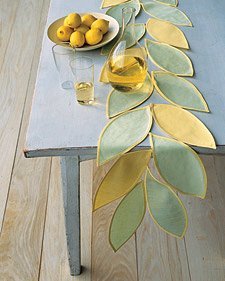 From kooky and quick Christmas ideas to towel craft ideas, the faves from this week are all something to write home about.
1. The Triplet Tote
2. Hanging Dishtowels
3. Towel Mat Tutorial
4. Scrappy Christmas Pot Holders
5. Leafy Table Runner
Plus! Name this project!
We are having a fun little contest over at AllFreeSewing.com! Our editors just cannot think of the right name for this adorable macaron purse pattern, so WE WANT YOU TO NAME IT. Head over to project page and comment with an idea. If your idea wins, we'll post it to the site!
Piecing It Together Faves This Week!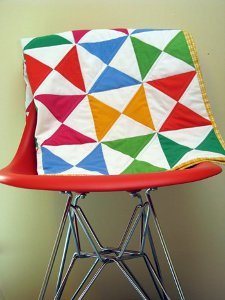 Every quilt you adored this week has a little bit of flair. Our readers are loving quilts that stand out in the crowd.
1. Magic Jelly Roll Quilt
2. Time in a Box Quilt
3. Summer of 1930 Quilt
4. Scrapbuster Rail Fence Quilt Block
5. Perfect Puff Quilt
Want to get our newsletters?
Don't forget to check back next week to see what free sewing patterns our readers are all about! If you are loving or looking for something in particular, please let us know. We're always looking for new ideas! Not signed up for our weekly newsletters? Head over here to sign up for Sewing it Up (AllFreeSewing) and here to check our Piecing it Together (FaveQuilts).
Which project was your favorite this week?
Latest posts by AllFreeSewing
(see all)