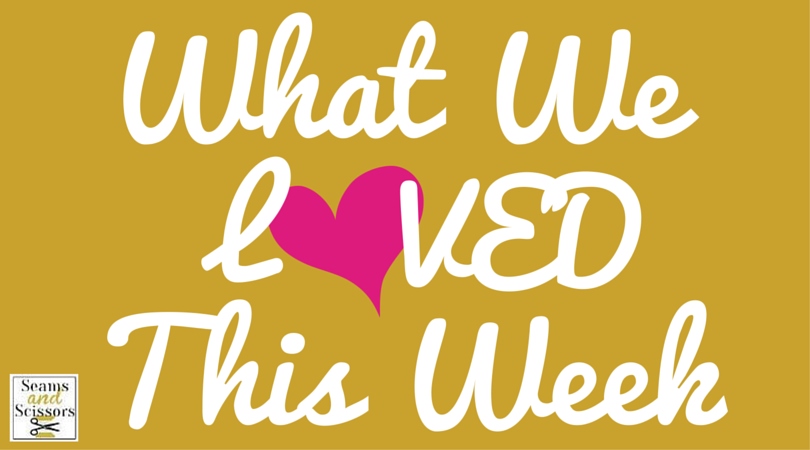 Is it just me, or are baby clothes more stylish than the clothing they make for adults? My shoes aren't half as cute as the moccasins, sandals, and teeny tiny sneakers I see on the feet of the little ones I know. Truth be told, I'm a little jealous. I was born in the 90s with very little fashion influence, and I was wearing scrunchies well into my teens…
It seems to me that the only way baby clothes could get any cuter, would be if you made them yourself. DIY baby clothes can be created with personal care and imagination. I know, because this week I gathered up some seriously cute and creative baby sewing projects from bloggers you'll want to follow immediately. Keep them for your own tiny tots or use them as DIY baby shower gifts!
Baby Sewing Projects You'll Love
1. Sweater Wash Cloths from Things for Boys
2. Rainbow Baby Rattle from Swoodson Says
3. Stretchy Baby Hats from Make It & Love It
4. Gold-Button Bloomers Tutorial from See Kate Sew
5. Fair Isle Quilt from Laurel Leigh Studios
6. Pete the Bear from While She Naps
7. Baby Oversize Bow Wrap from A Joyful Riot
8. Modern Baby Boy Boots from Delia Creates
9. Baby Changing Mat/Diaper Clutch from Sisters, What!
10. Applique Apple Baby Quilt from Pippa Quilts
Which of these adorable baby sewing projects do you like best?
Latest posts by AllFreeSewing
(see all)