Okay. It's November, and unless you're living in south Florida, it's freezing. I don't know what happened to "fall," but I guess we've decided to skip it this year. (Were any of you consulted on this decision? I certainly wasn't.) Luckily, the wise among us have taken up a hobby that goes a long way toward alleviating the bitter in your bones—quilting! Is there anything more satisfying than cozying up under a quilt that you made? (Maybe watching your loved ones cuddle up under it … but it's close.)
In honor of the weather turning cold, we here at FaveQuilts wanted to make a slightly different kind of post.  Instead of just throwing our favorite free quilting tutorials are you, we want to talk a little bit about just what it is about quilting that we love so much.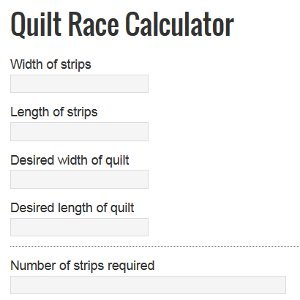 5. It's a workout . . . for your mind.
Quilt math is hard. Angles, exact measurements, conversions … there's no end to the hundreds of little equations and problems you have to work through every time you sit down at the machine.
But as with everything, practice makes perfect. The longer you quilt, the more accessible the math becomes to you—and pretty soon you see the effects elsewhere in your life. Quilting is an art, but it's also a science, and we love that we get to use both side of our brain.
4. It requires skill—and you can watch yourself improving with every project.
Nobody is good at everything instantly, and quilting is an acquired skill. Do you remember the first time you ever tried binding a quilt? Mine, at least, was an unmitigated disaster. I ended up having to start completely from scratch. But with time and patience, even I learned how to bind a quilt without wanting to tear my hair out.

It always feels good to notice yourself improving, and quilting provides a space for exactly that! From basic patchwork baby quilts to complex star quilts with scalloped edges, your trajectory as a quilter can be measured by your projects as you go. What better record could you ask for?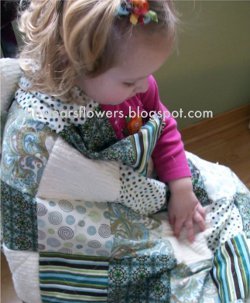 3. There's no greater reward that watching someone you love sleep under a quilt you made.
Come on, baby blankets? Blankets for your kids, grandkids, or nieces and nephews? Wedding quilts? The best kind of gifts are ones that come from the heart, but quilts come from both the heart and the hands. There's no more soothing ointment for your hours of frustration and painstaking cutting or sewing than the sight of someone loved curled up in your handmade quilt.
Not to be corny, but quilts don't just warm the body—they also warm the heart!
2. It allows us to stretch our creative muscles.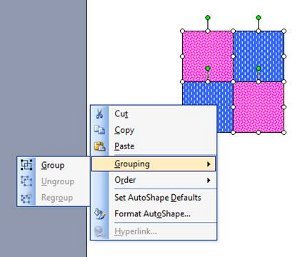 Quilting isn't all math and measurements. It's also about coordinating fabrics, picking (or designing) patterns, and fitting the right quilt to the right room (or the right person). Every quilt has a personality. Suiting the design scheme to the quilt's destination is one of the hardest—and most fun—aspects of any project.
Getting the opportunity to be creative, to have fun and play around with the artistic side of quilting, is my personal favorite part of the hobby. The math is the "how," but the creativity is the "why."
The best part of quilting is that moment when all the creative pieces magically come together and you can see the finished project in your mind.
1. It's fun!
What more need we say?
Why do you love quilting?
Latest posts by FaveQuilts
(see all)