Well, seamstress friends and quilting buddies, it looks like fall is officially on its way here. Our readers were loving fall patterns this week in addition to brand new designs (we love newbies!), starry quilts, and money-saving ideas. I just love putting together the weekly round-up when it is my turn to write the post! Yes, we take turns. It is so fun to get a chance to see what everyone is into. As editors, we love bringing you the free sewing patterns you want and this way we can bring them to you twice.
If you have not signed up for our newsletters, I suggest you do! Each week you'll have a ton of brand new free sewing and quilting patterns to adore. We just love sending them out. It is such a special experience to be able to connect our readers with new designers! It's a patchwork and pattern match-making job that we get to do every week. Enough gushing though! Without further adore, here are the You're Loving It: Your Top Ten Free Sewing Patterns!
Brand New Patterns

Once a month we put out a newsletter that is full of brand new sewing and quilting patterns for our readers to enjoy. This month you were totally into the new stuff!
Ruffled Pencil Skirt
Mad Cat Stuffed Animal Pattern
Barbara Free Dress Pattern
Star-Studded and Fall Quilting Projects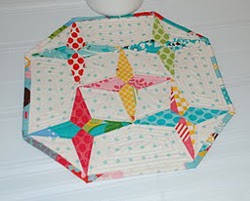 FaveQuilts readers had some clear faves this week. Check out these STAR-studded ideas that we made you FALL in love with.
Adaptable Star Quilt
Star Drops Table Topper
Amazing Reversible Placemats for Fall
Vintage Autumn Table Topper
Money-Saving Designs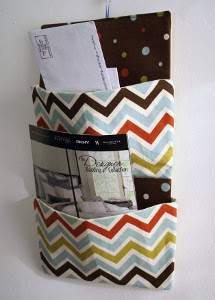 This isn't a new trend. Seamstresses and quilters are some of the thriftiest people out there. You don't want to buy that skirt at the store. You can make it. These were your three favorite money-savers this week.
Chic Chevron Letter Organizer
Insanely Beautiful Infinity Scarf
Dollar Store Recycled Rug Poufs
Don't forget to check back next week to see what free sewing patterns our readers are all about! If you are loving or looking for something in particular, please let us know. We're always looking for new ideas! Not signed up for our weekly newsletters? Head over here to sign up for Sewing it Up (AllFreeSewing) and here to check our Piecing it Together (FaveQuilts).
What are you going to make next week?
Latest posts by AllFreeSewing
(see all)